Paula Agrusa Plaza stands as a transformative campus hub, serving as the gateway to the University at Buffalo's North Campus. It is designed to offer engaging outdoor learning environments and socialization spaces for faculty, students, and visitors.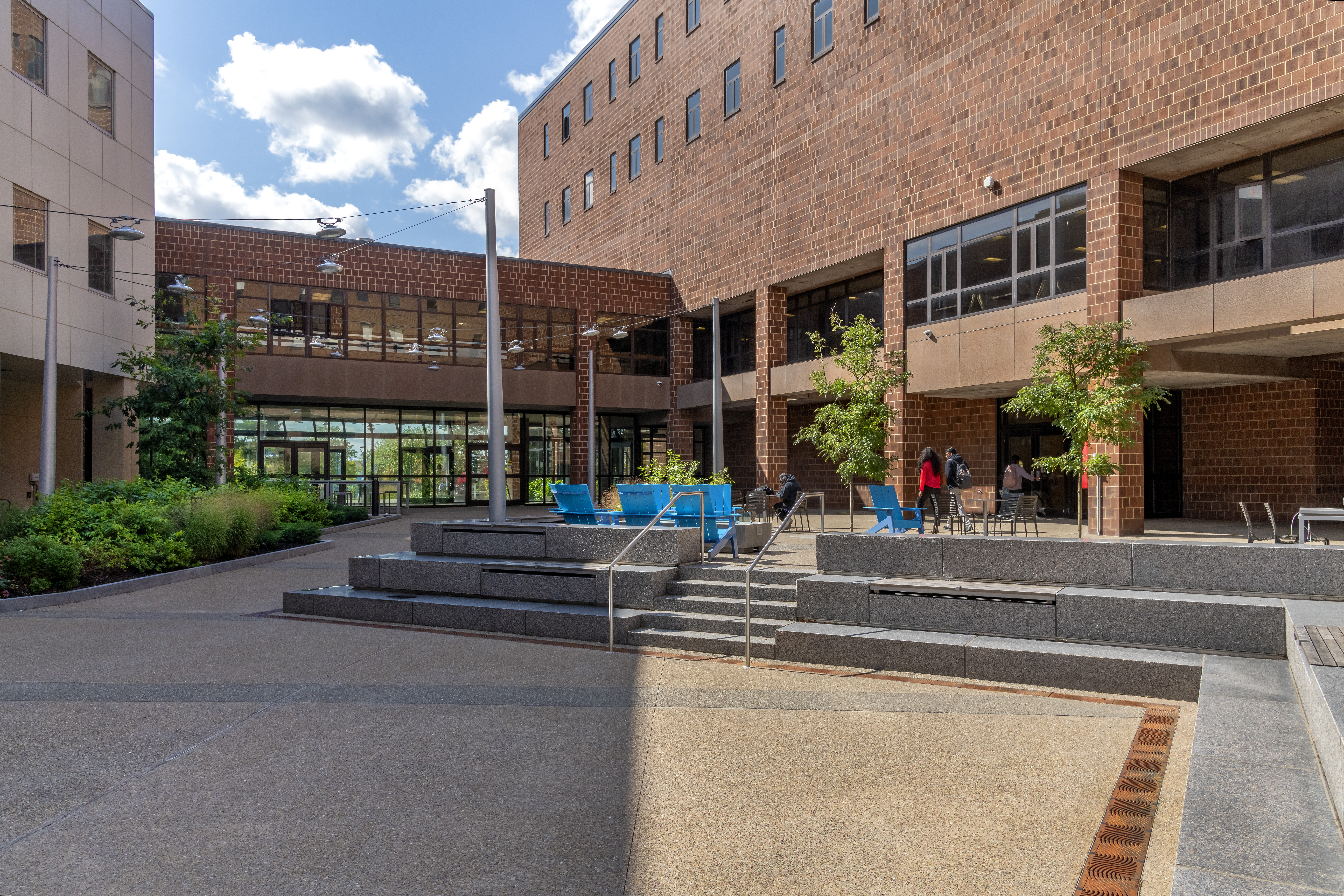 Functioning as a central gathering point, the plaza fosters connections between the University and its alumni communities. Featuring amphitheater seating and a shade structure, it accommodates lectures, graduation events, and provides informal areas for relaxation.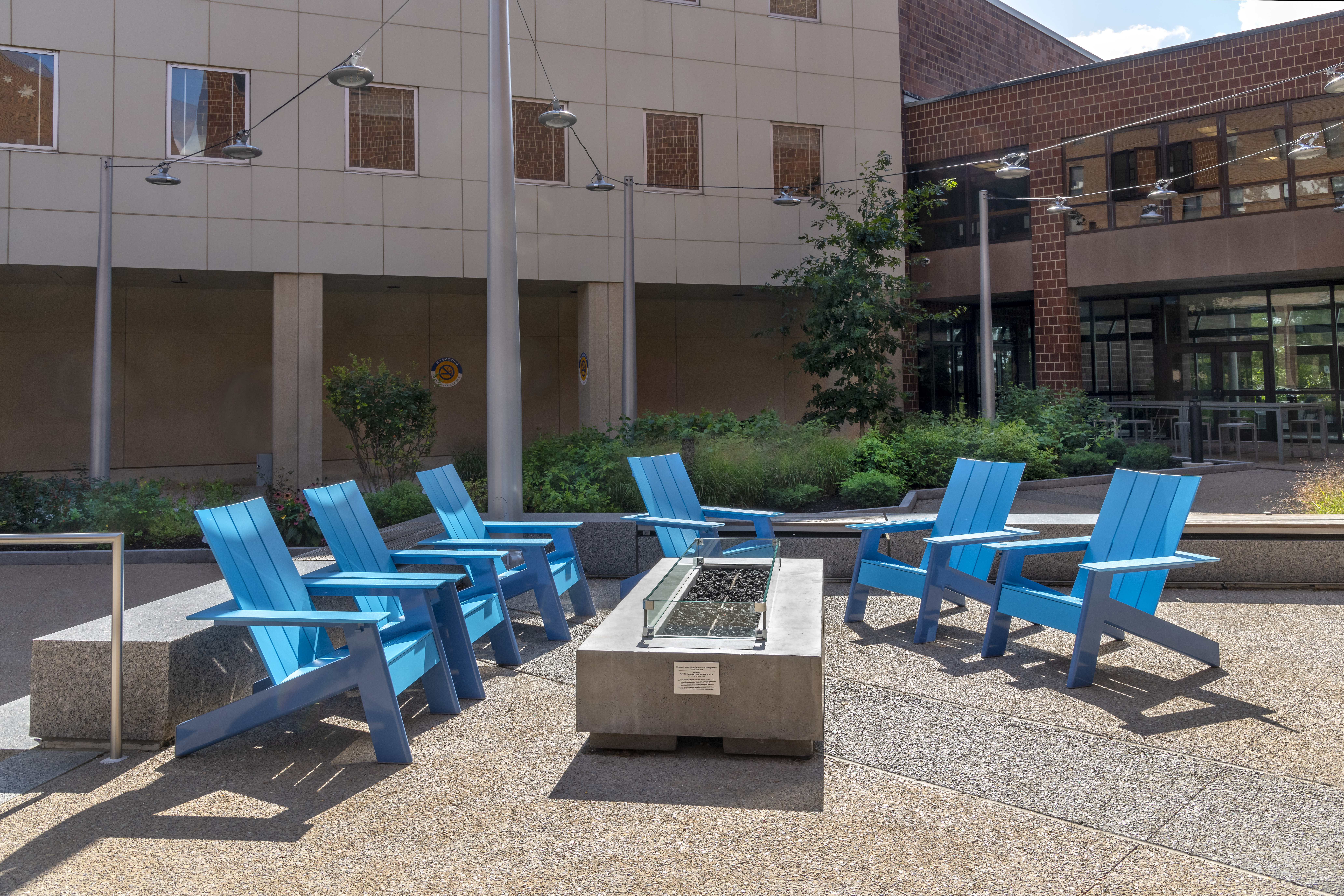 The inclusion of a fire pit extends its usability throughout the seasons, encouraging social interaction. Equipped with WiFi, charging stations, and a diverse range of seating options, the plaza caters to both individual private study and communal gatherings.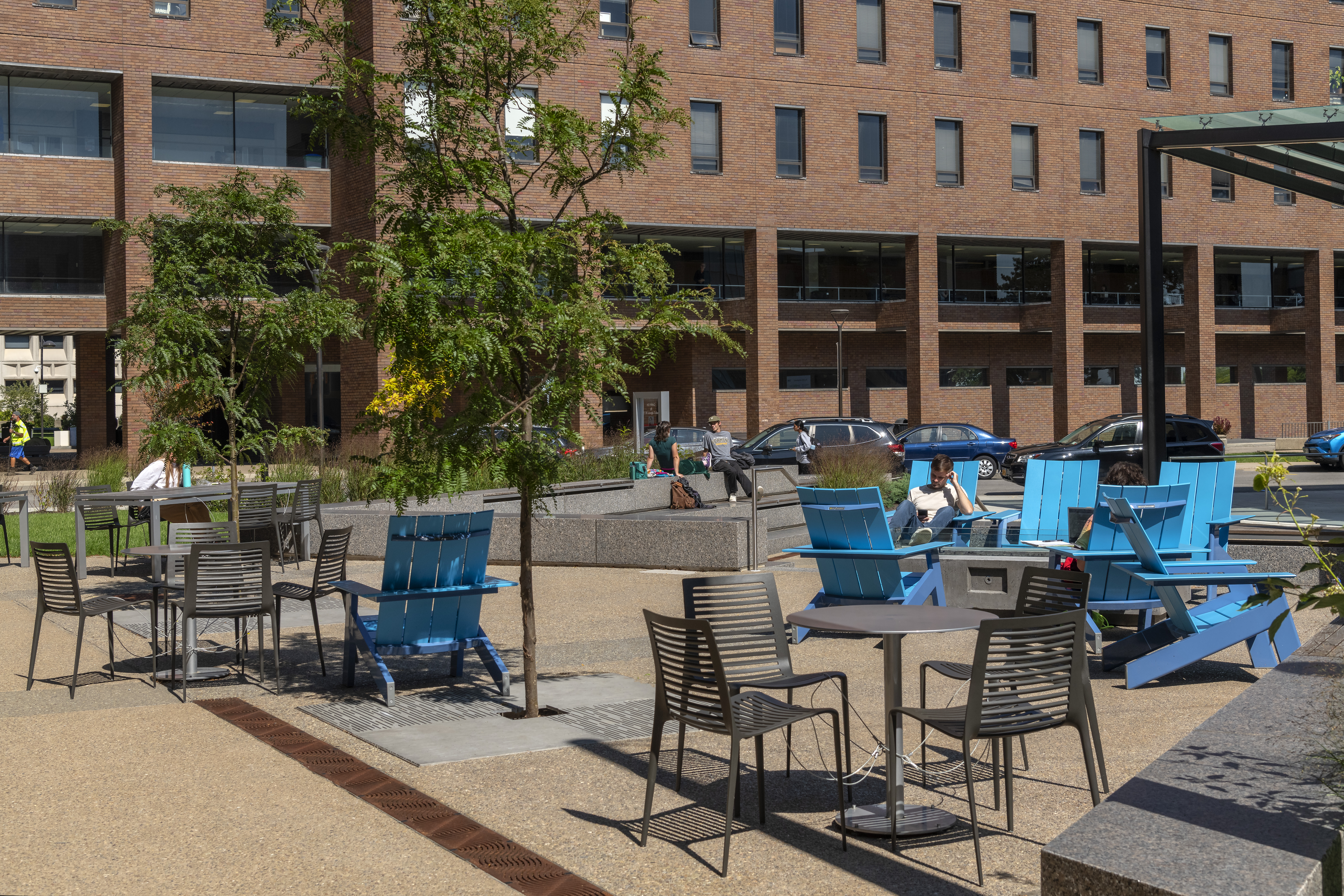 Designed for year-round use, the universally accessible Plaza takes into account sun/shade studies to create pockets of shelter from the wind and shade in the summer.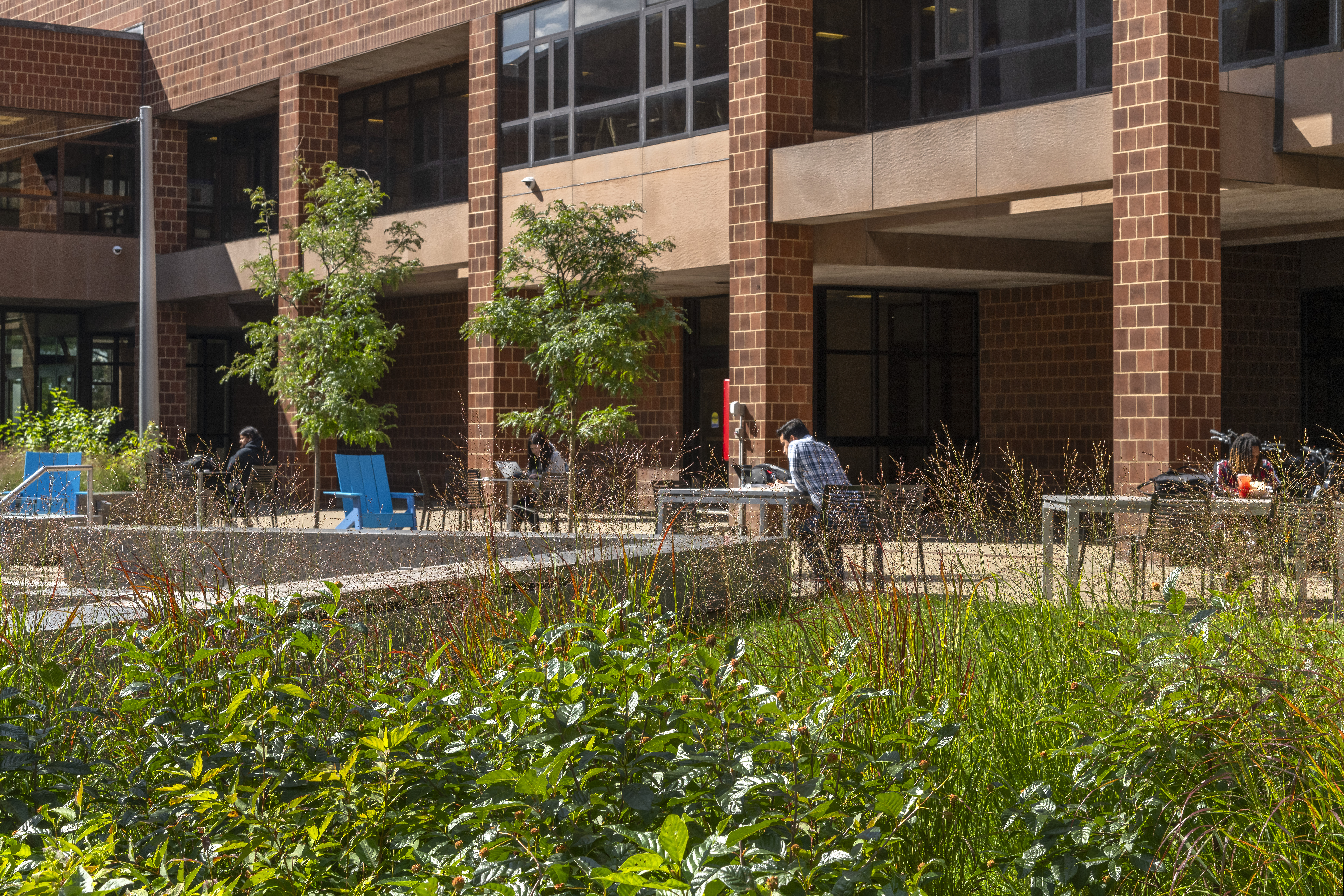 Thoughtful incorporation of vegetation and tree plantings adds vibrant fall and winter colors to the space. To minimize winter maintenance, a snow melt system is integrated, and catenary lighting extends its use into the nighttime and different seasons.