Catherine Commons is an innovative 360-unit residential/mixed-use private development, strategically occupying the heart of Collegetown within the City of Ithaca. Spanning 1.45 acres, this visionary project seamlessly integrates 12 parcels to create a dynamic urban space.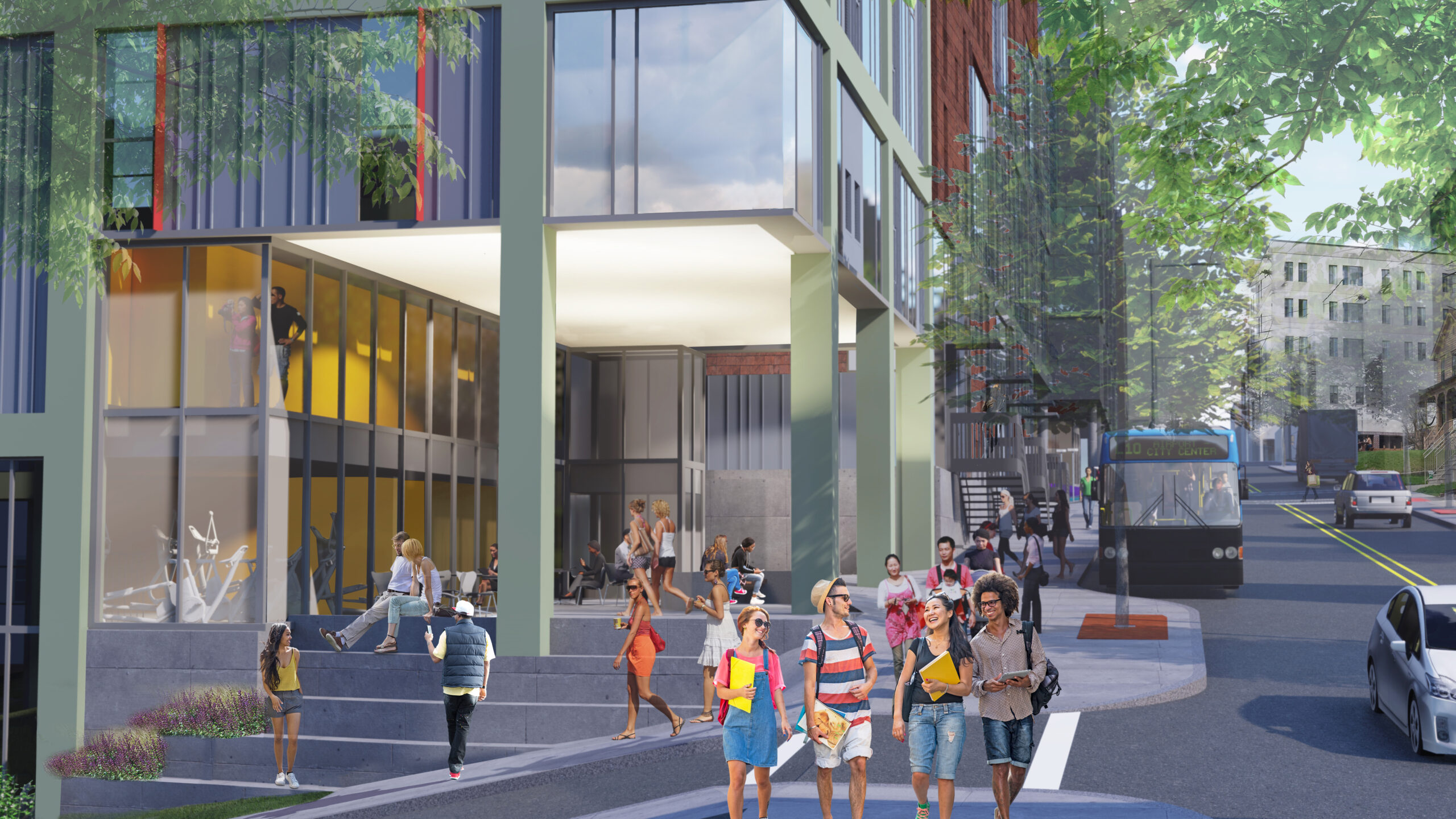 In addition to state-of-the-art apartment living, Catherine Commons features a  fitness center, enticing restaurants, and retail, complemented by comprehensive streetscape enhancements meticulously designed to elevate the overall environment. The project's primary urban design objective is to create a vibrant pedestrian experience for residents and the general public. 
Public plazas, inviting seating areas, and streetscape amenities seamlessly extend from the developer's private domain to encompass the public right-of-way. This distinctive approach not only enlarges the outdoor public realm but also contributes to a dynamic and engaging pedestrian street life, introducing articulation, relief, and architectural variety to the ground plane for an enhanced aesthetic.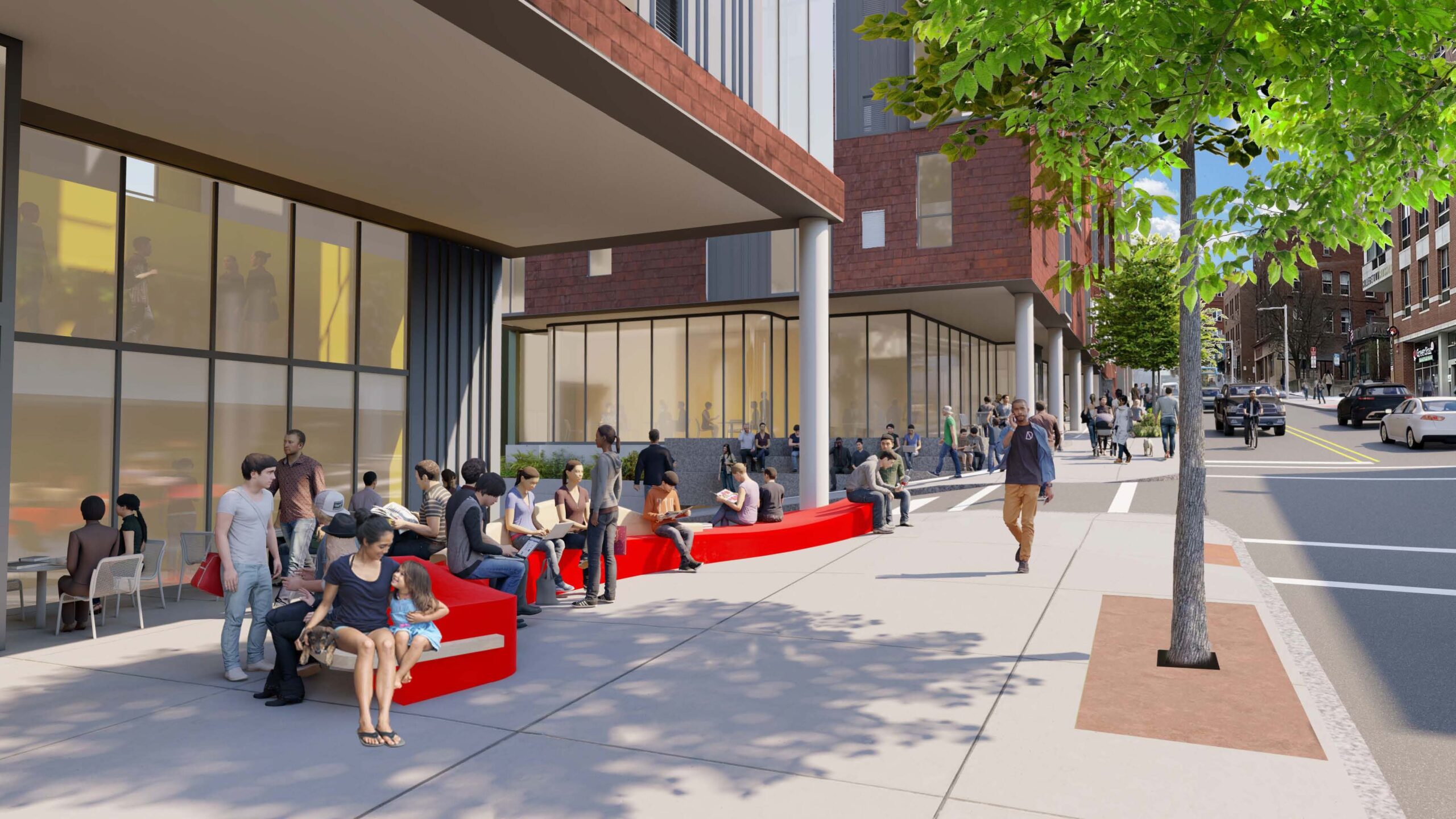 As the driving force behind the urban design and landscape architecture, we collaborated with a multi-disciplinary team to bring Catherine Commons to fruition. Beyond design, we took the lead in navigating municipal approvals and managing the environmental review process within the City of Ithaca.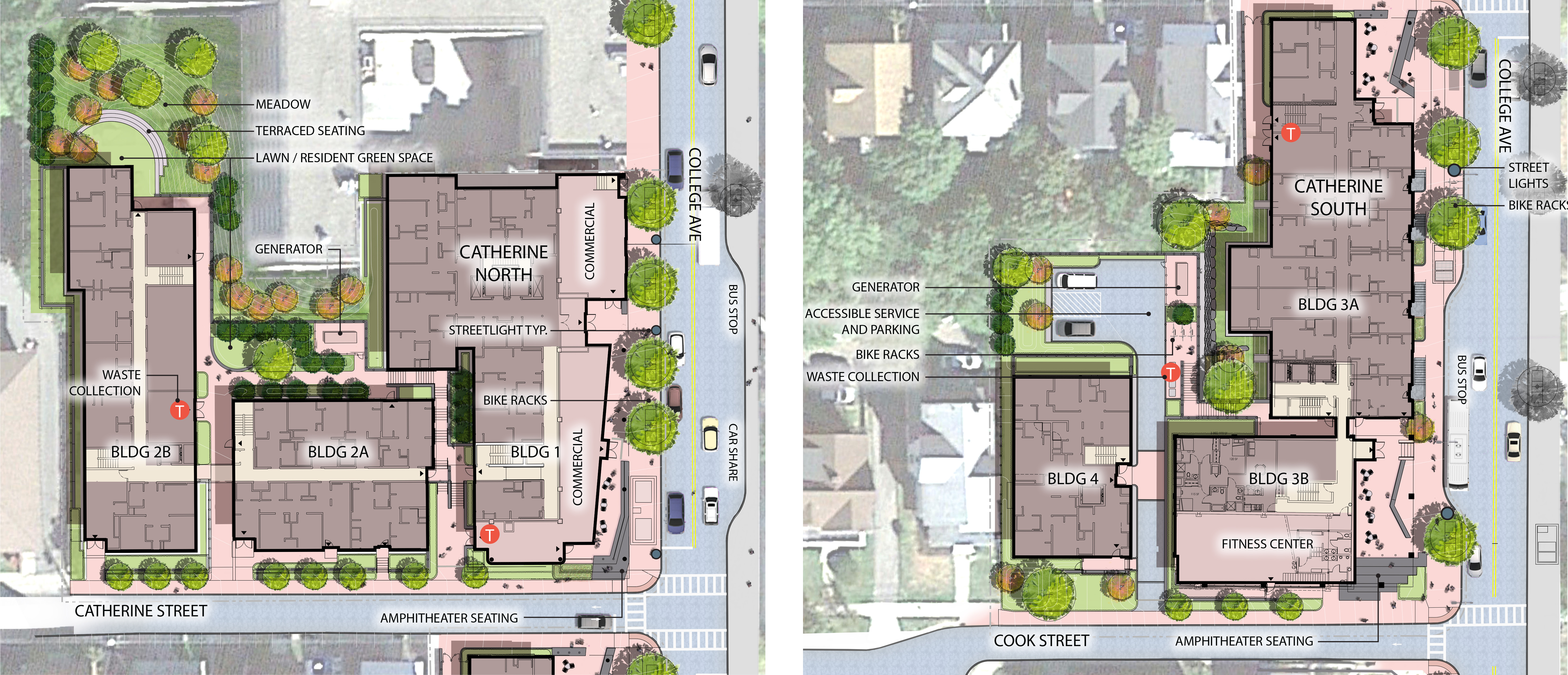 Currently in the construction phase, Catherine Commons is on track for completion in the fall of 2024. Embracing a commitment to enhancing the Collegetown neighborhood, the developer takes pride in contributing public benefits to the urban fabric, ensuring a lasting positive impact on the community.