TWMLA led a multi-disciplinary team charged with redesigning the Central Quad at the heart of the SUNY Binghamton University's campus. The two major goals of the project were to improve the visual quality of the campus, clarify circulation patterns, and reduce impervious surfaces of the Quad. The design sought to create spaces for a range of formal and informal gatherings.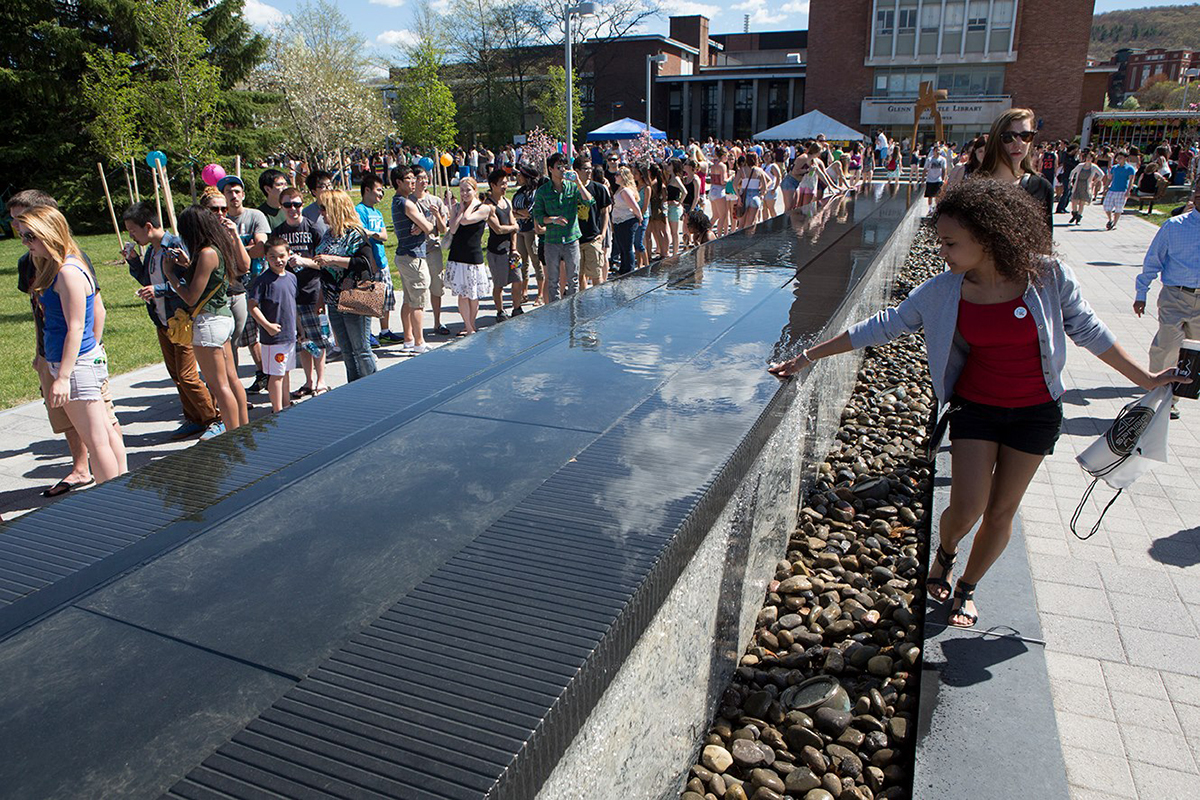 To facilitate the collaborative design process for the four acre project, TWMLA worked closely with the project team to develop a variety of design concepts to satisfy the client's program.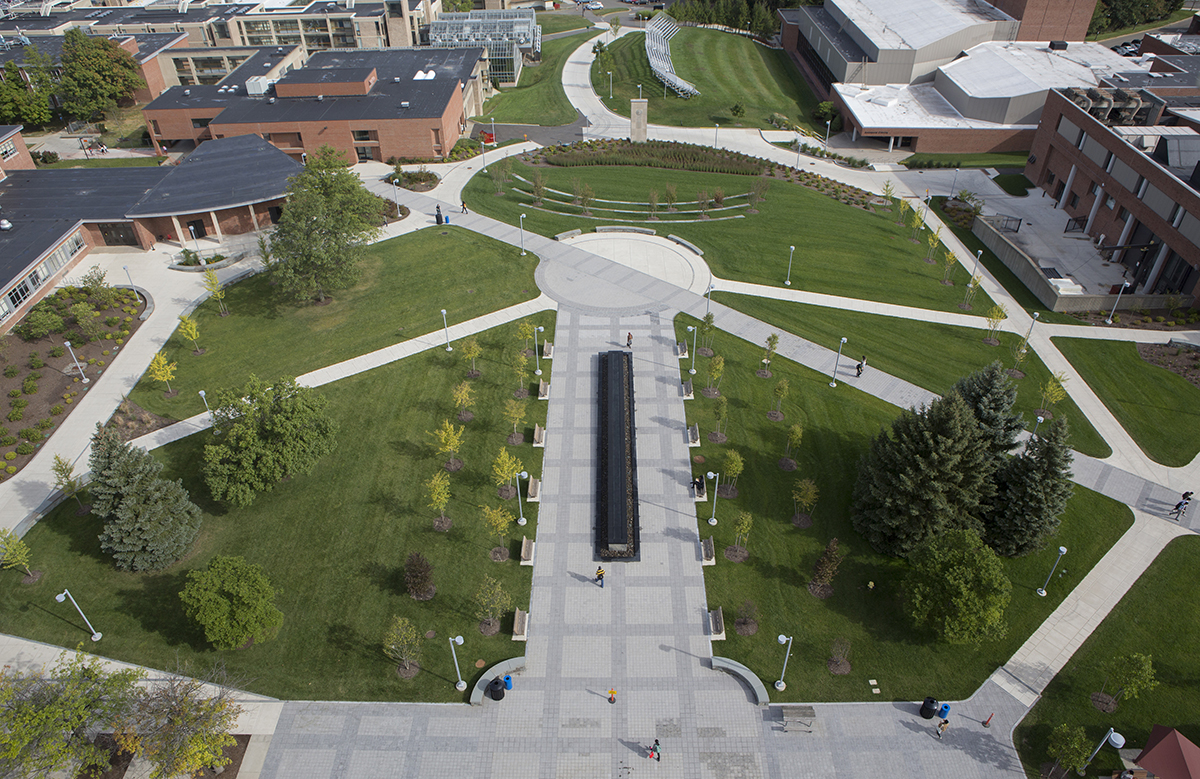 Early design included a comprehensive vegetation assessment, and recommending selection and placement of amenities such as lighting, furnishings and sculpture.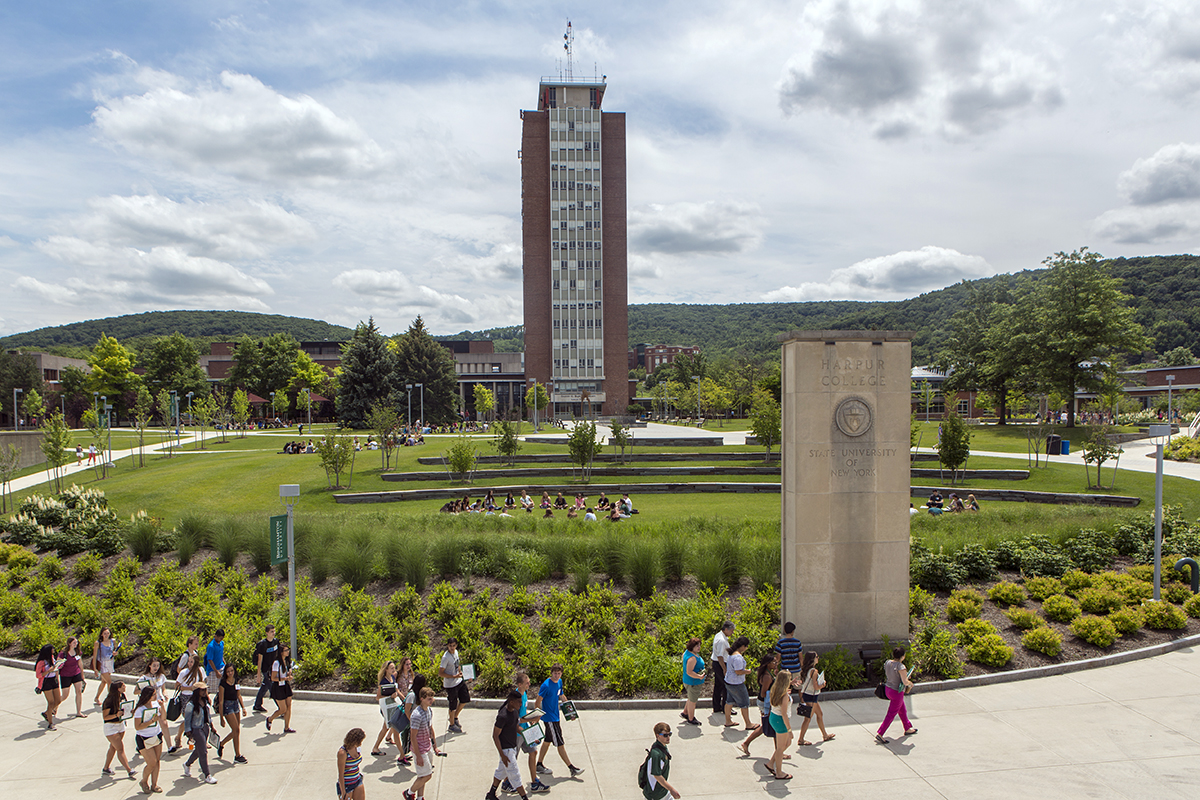 The selected approach reorganized the site in response to dominant circulation patterns, focused the design to create memorable focal points, and provided a variety of social spaces for the active campus.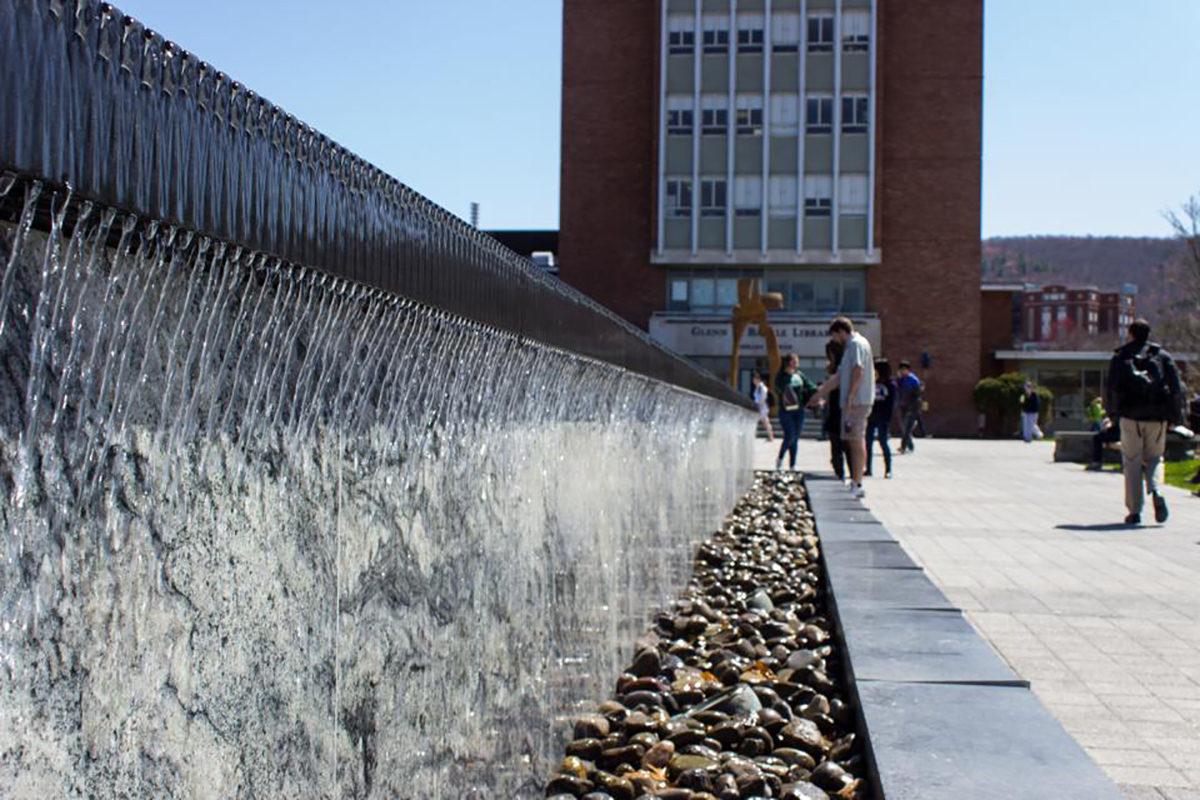 An aging fountain was replaced with a new architectural fountain at the core of the Quad. The contemporary granite infinity fountain is highly efficient and encourages students to playfully interact with the water sheet.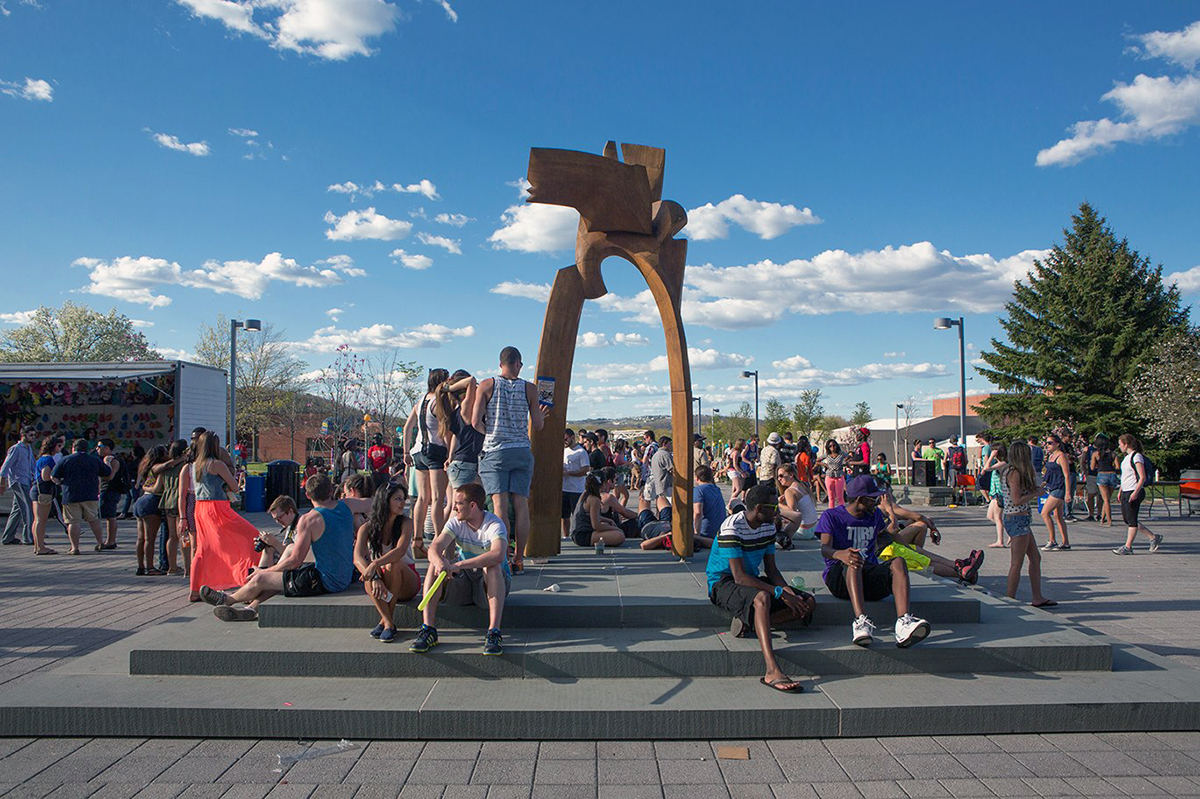 .