The Midtown project is a redevelopment initiative in the heart of Rochester, NY that is revitalizing the urban core.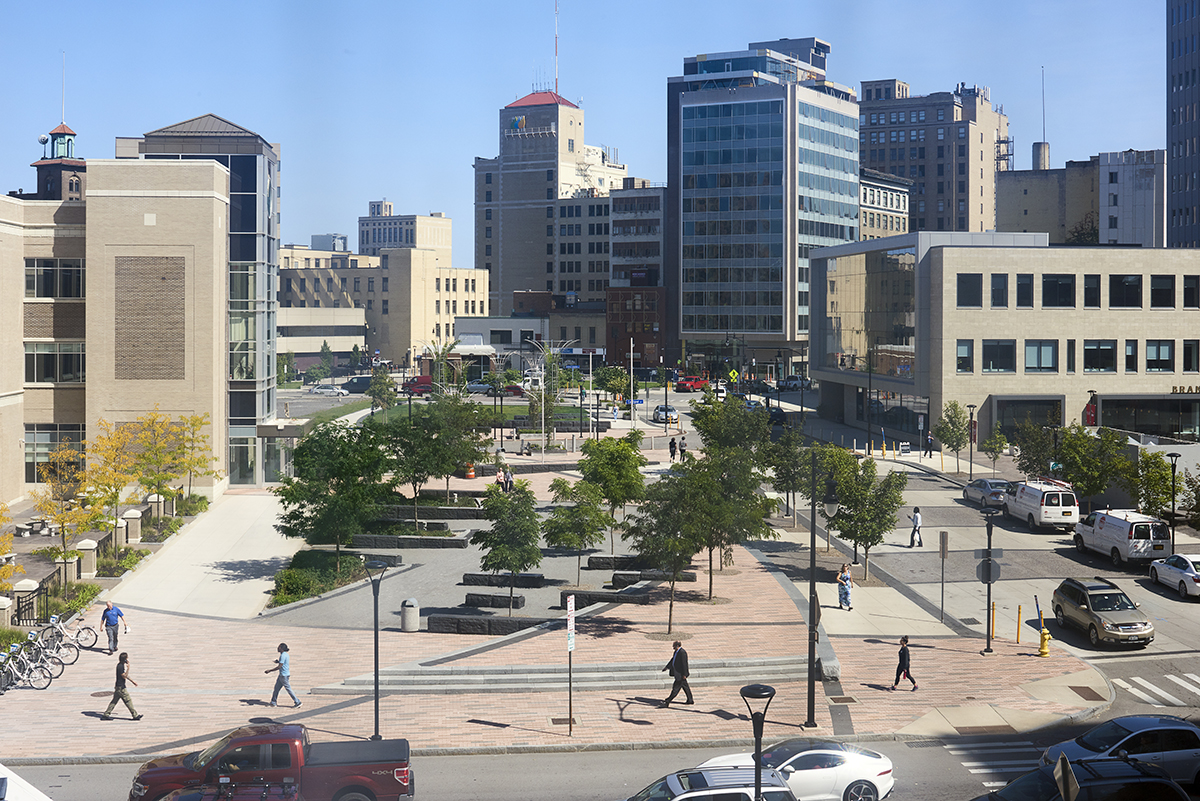 TWMLA played a key role on the consultant team, providing urban and site design, programming and public outreach, and detailed design through construction observation services. The catalyst for the project was the removal of the defunct Midtown Plaza, the nation's first enclosed downtown mall. Built during 1960s urban renewal, Midtown carved an 11-acre super block site from downtown by razing multiple city blocks and removing the city street grid.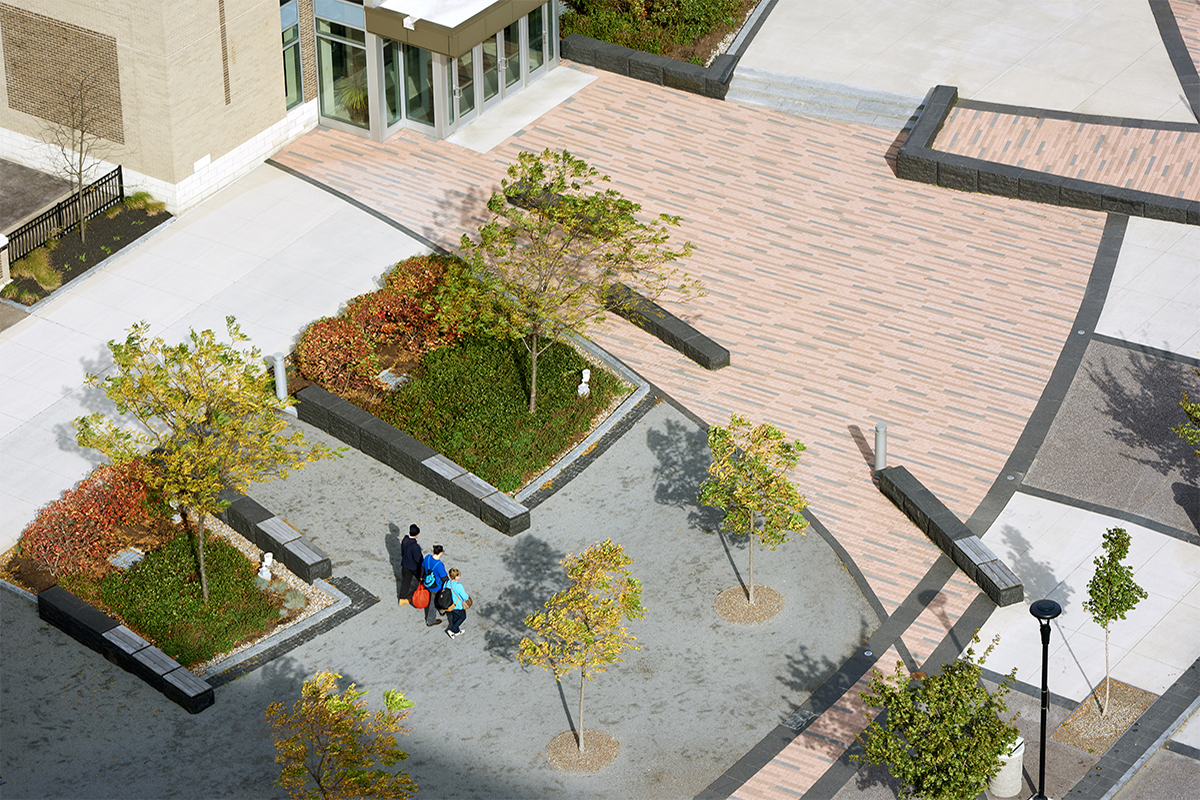 Thoughtful design of new streets reestablished the traditional walkability lost to Midtown Plaza. Reconnected vehicular and pedestrian routes and a new central commons were established. Flexible, functional, and pedestrian-friendly publics spaces and are now attracting developers who are investing in Midtown as a vibrant live-work-play environment in the heart of downtown.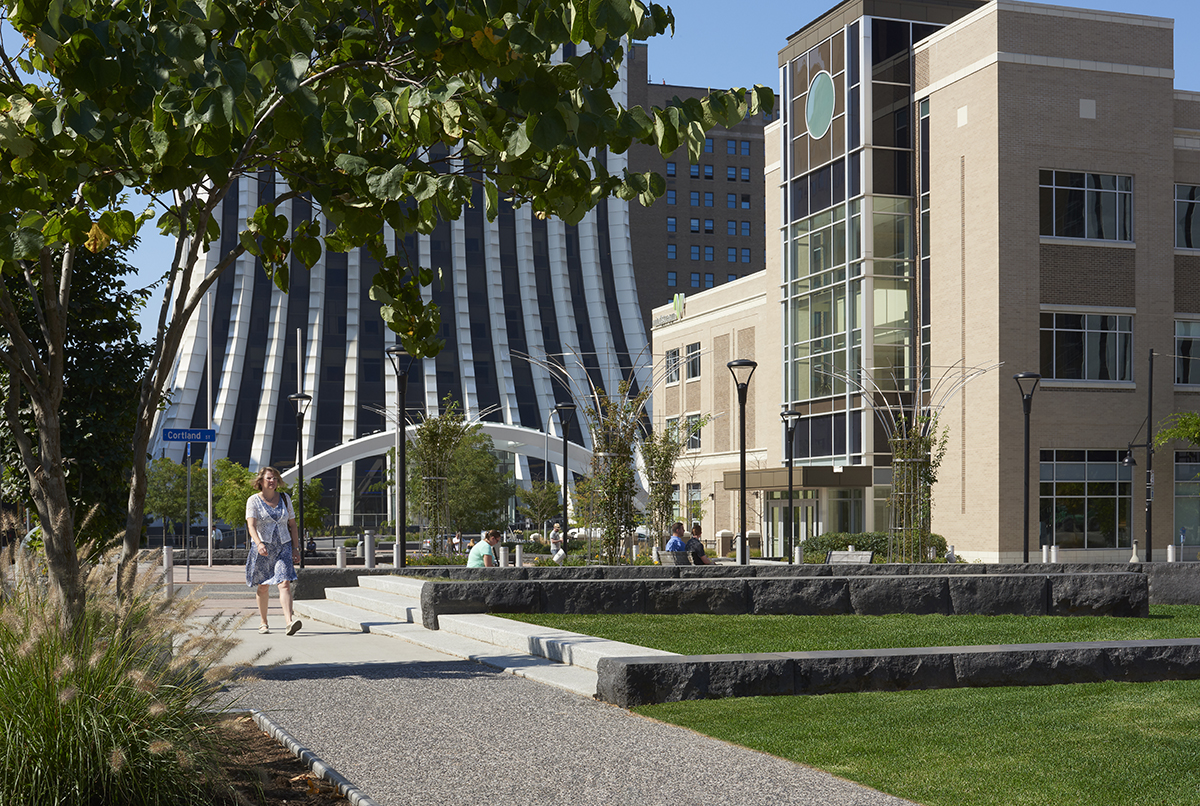 Designing the site for versatility was paramount. TWMLA incorporated existing programming into the design and created new program possibilities. The central open space has proven a popular setting for many events, from small gatherings of food trucks, to large multiday festivals, such as the Xerox Rochester International Jazz Festival.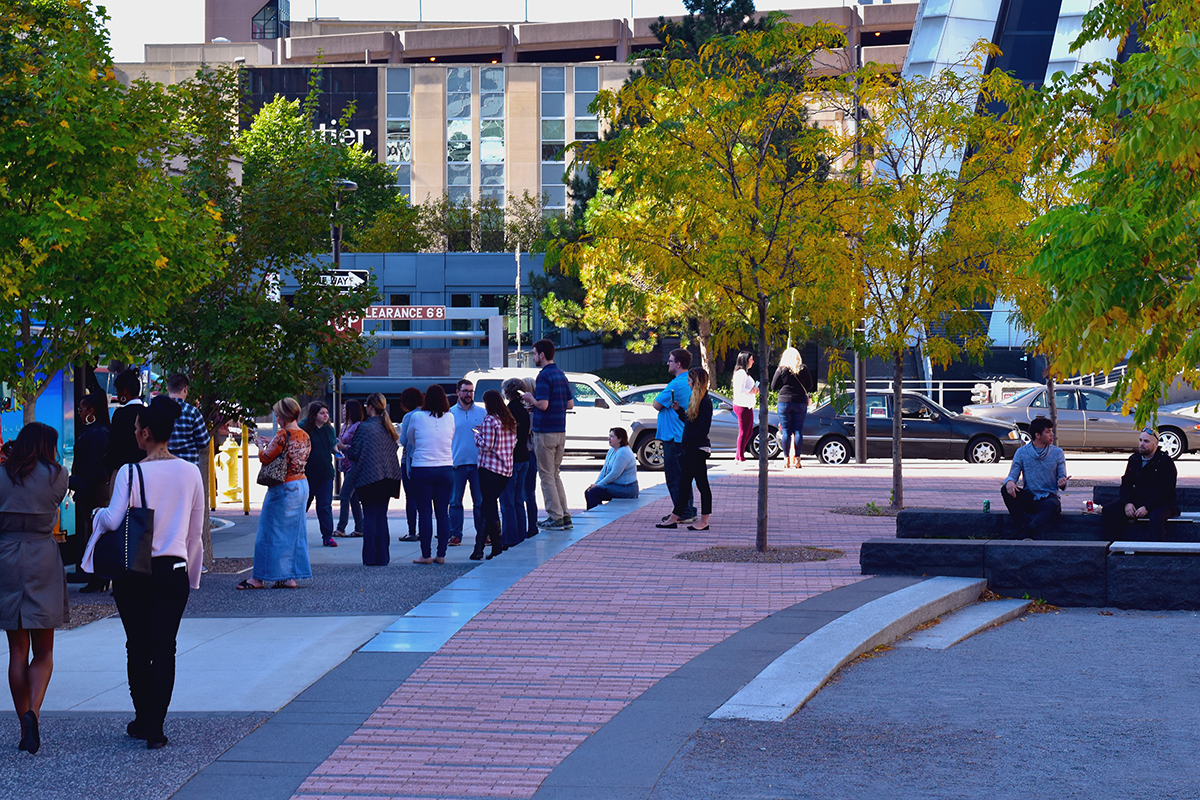 The new public spaces and streets are comfortable and engaging for nearby residents and office workers. A variety of seating types and gathering spaces are unified by a sophisticated hardscape and material palette inspired by the urban context. TWMLA relied on decades of experience establishing trees and plantings in urban environments to create a planting design that continues to thrive, even in portions of the site constructed over the 1,600 car parking garage.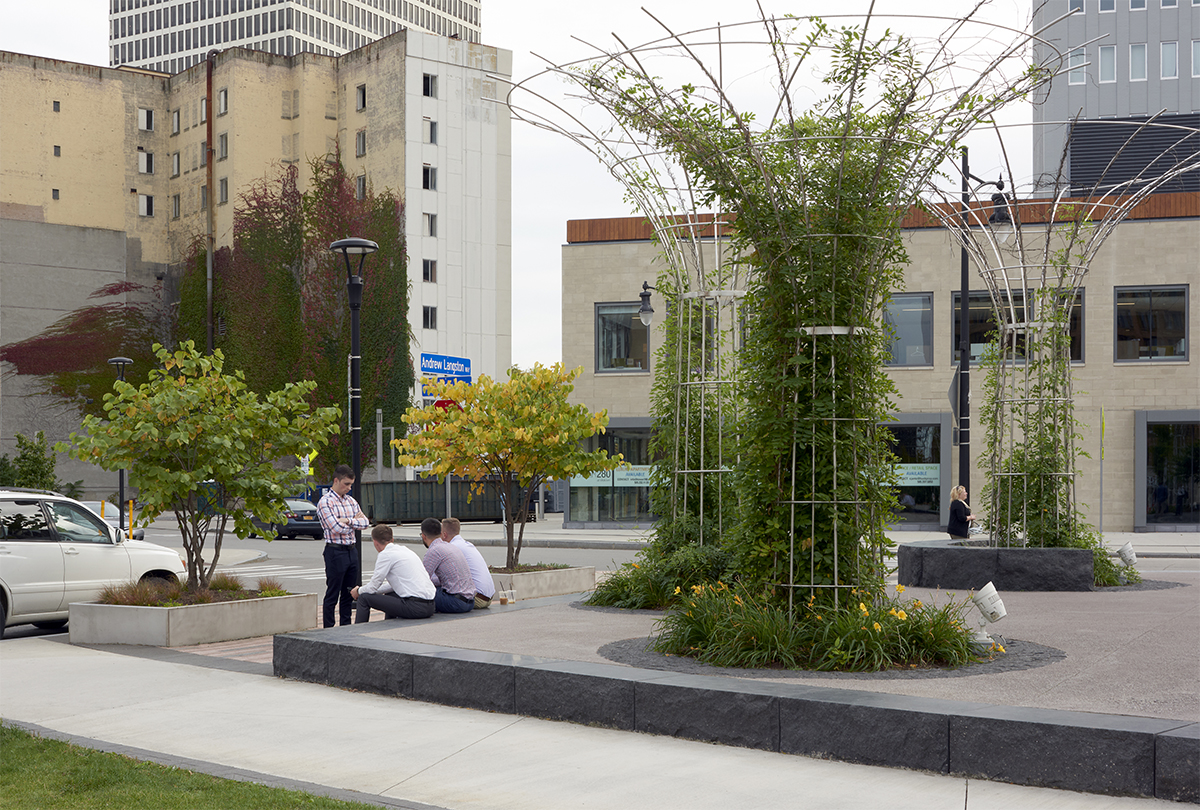 TWMLA created iconic sculptural lighting features and cohesive street corridor lighting to open the site to night time programming and encourage a new visual identity as the growing mixed-use neighborhood defines its future.