Milne Library Plaza is a primary quad space on the SUNY Oneonta campus located between the original core campus and the new expanded campus to the west. The goal was to renovate the plaza to enhance the connection between old and new.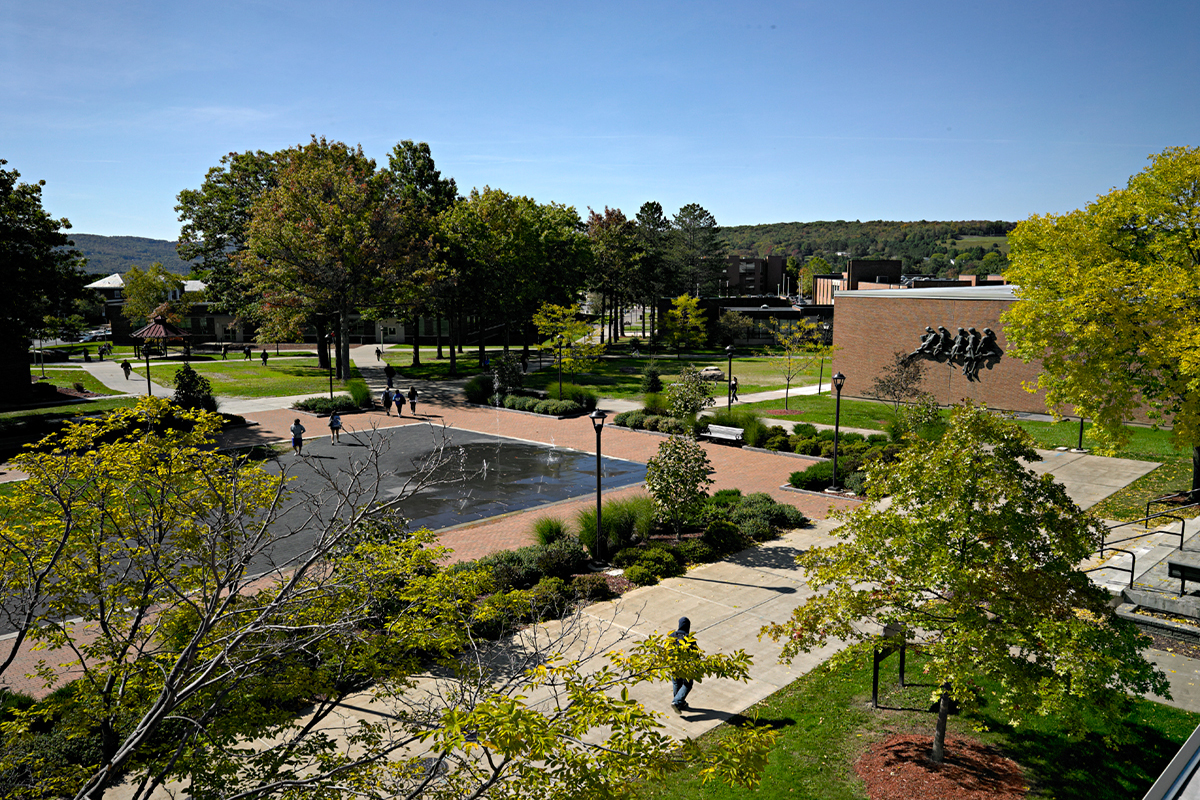 TMWLA headed a multi-disciplinary team through all phases of the project's design and construction to reactivate the aging quad with an innovative and flexible design. A strong circulation system was   developed, as well as a central gathering place for students. The design established a formal green quad with flexible outdoor seating and hardscapes as an extension of Milne Library itself.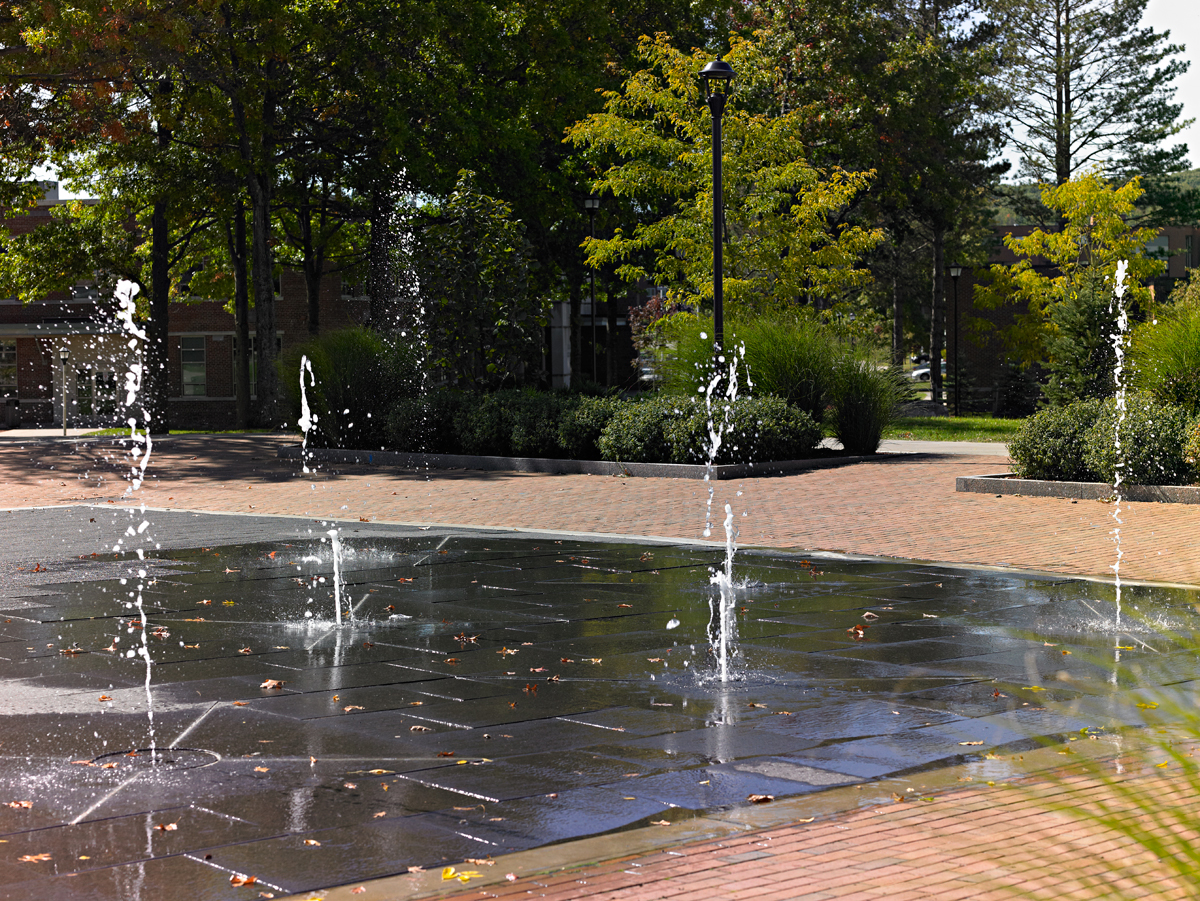 A central water feature and granite plaza animates the space. Vertical fountain jets playfully enliven the quad, or can be shut down to allow events to be held on the plaza. In winter the quad can be transformed into an ice skating rink.