Tifft Pier is a destination that reintroduces the public to the unique beauty of the historic Buffalo, NY waterfront.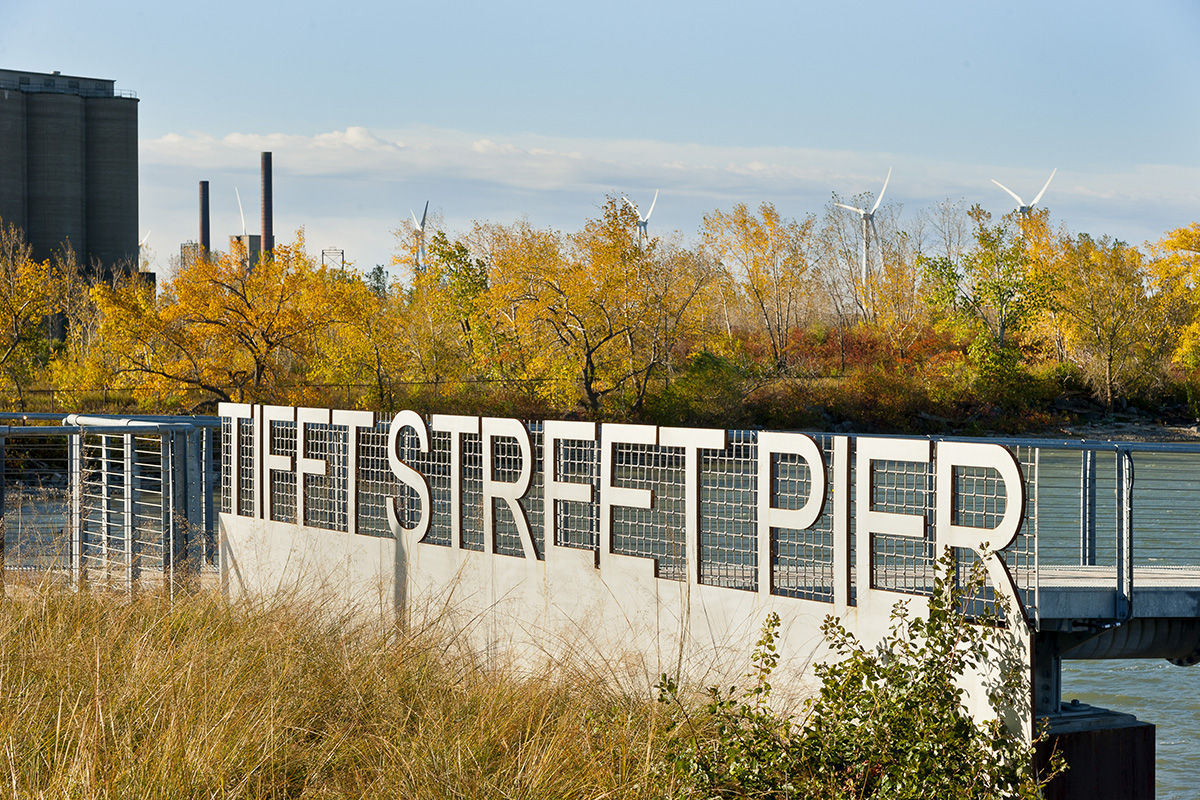 The pier is one of five access sites TWMLA designed as part of the Buffalo Outer Harbor Parkway project. The prominent pedestrian pier is a popular destination for fishing and for viewing the massive grain elevators that are reminders of the city's industrial heritage and wind farm quietly nodding to the future.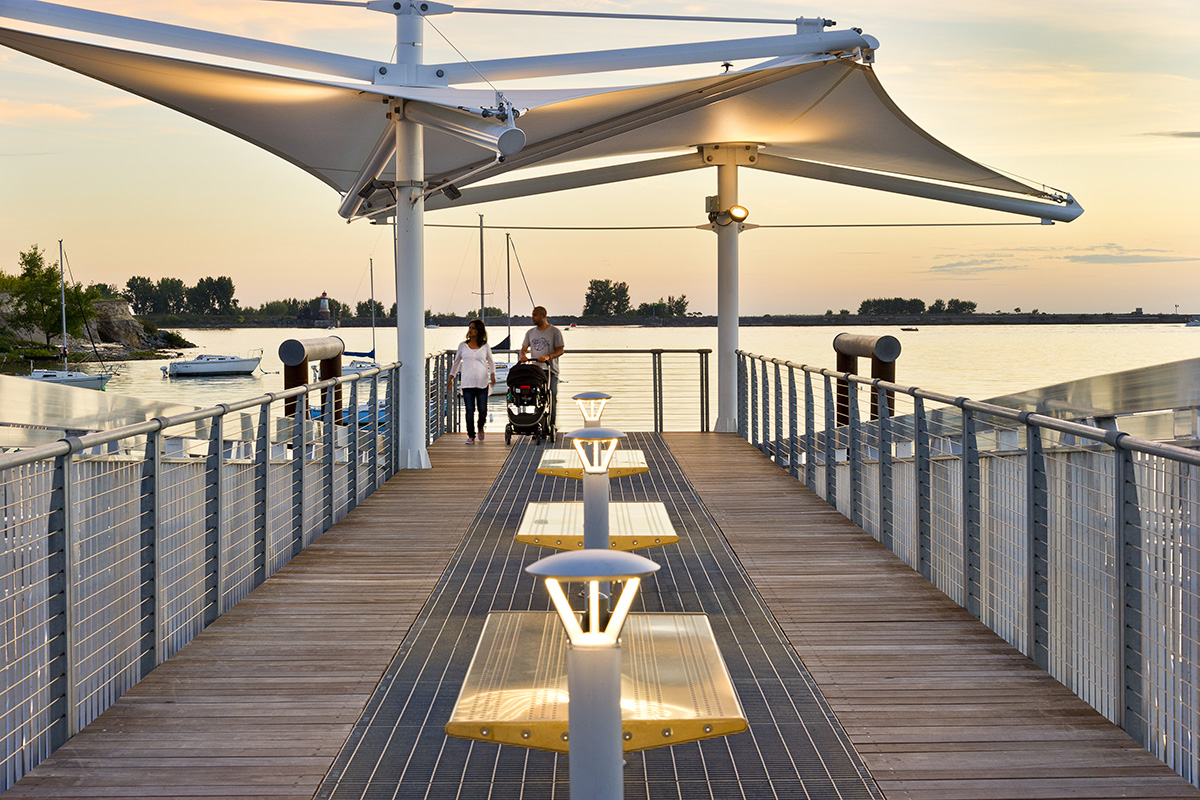 Delicately balanced lighting along the pathway and deck makes the pier an inviting space from early morning into the evening. A tensile shade structure located at the terminus of the elevated walk soars above the water as a focal point from shore, and provides a welcoming place of respite. Floating ramps invite access from the pier to a floating fishing dock at water level.
The design team partnered with permitting agencies who emphasized the need for minimal shoreline shading to preserve aquatic habitat, and minimal structural disturbance. This led to the design for an elevated walk incorporating a transparent railing system and open steel grating to encourage light penetration, and encourage visitors to engage the Outer Harbor.