Buffalo is a waterfront city with a rich history on the shore of Lake Erie. Past industrial uses on the waterfront resulted in a lake front dominated by brownfields, and lacking public access.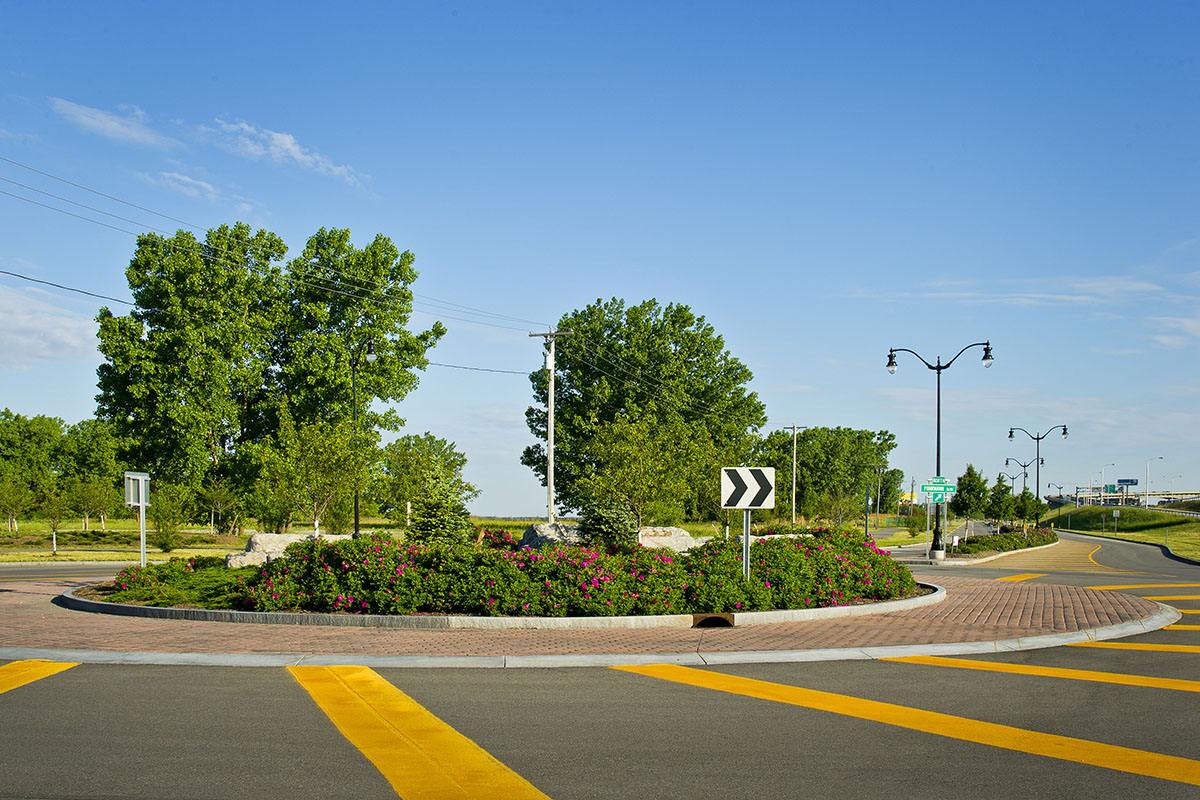 Access to the Outer Harbor is disrupted by the Buffalo Skyway, the Buffalo River, and the Ship Canal.  The Buffalo Outer Harbor Parkway project was undertaken to serve as a catalytic project for Lake Erie waterfront redevelopment, improve public access, and strengthen connections to the city fabric.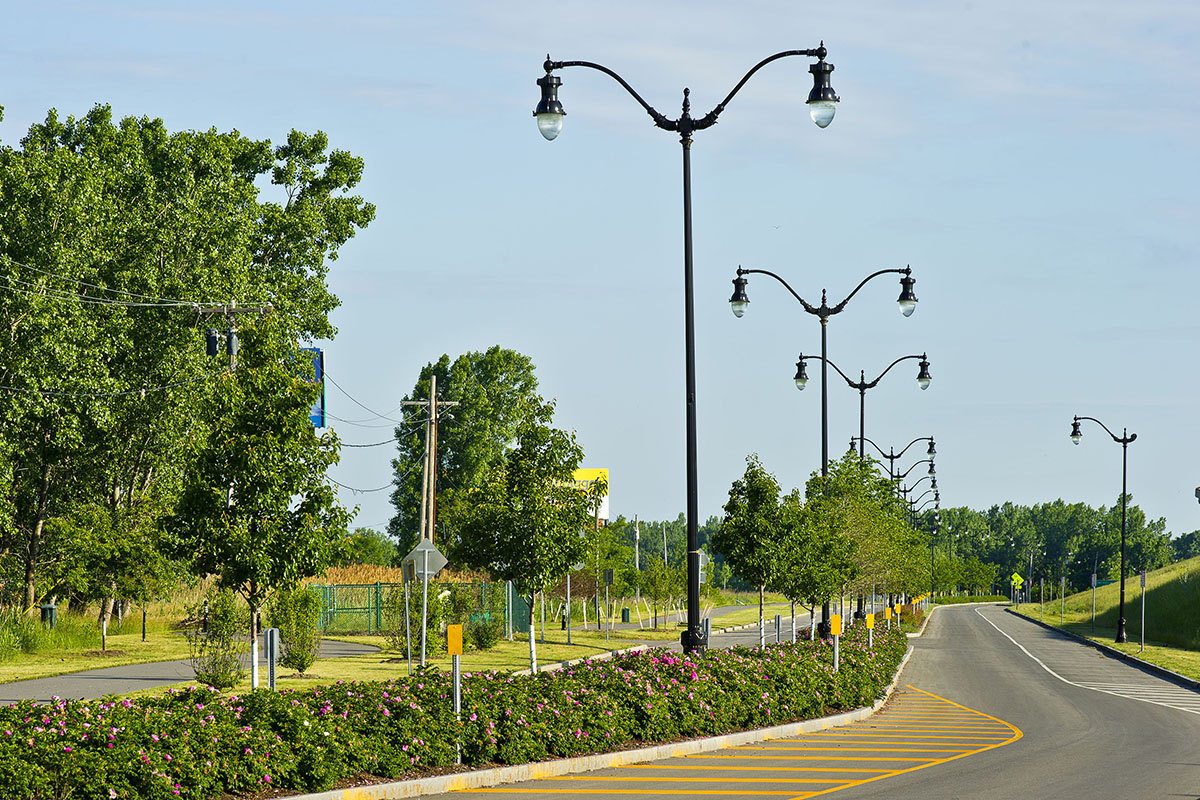 Working with the NYSDOT and a group of stakeholders, TWMLA prepared master plan and detailed design for the Outer Harbor Parkway focused on placemaking, and all modes of transportation including bicyclists and pedestrians.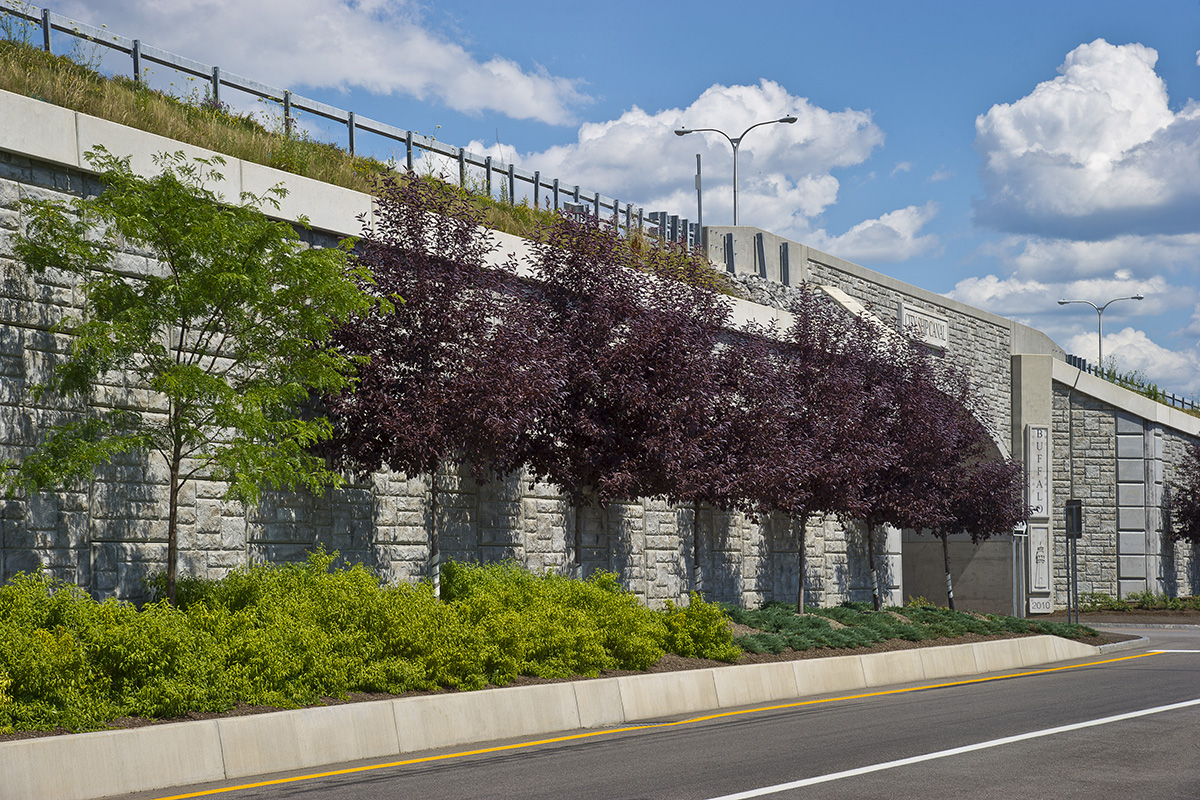 TWMLA's design created a visual identity for the parkway that commemorates and celebrates the industrial and cultural history of Buffalo's working waterfront. Traffic calming measures, gateway features, and amenities for pedestrians and bicyclists are woven through the project.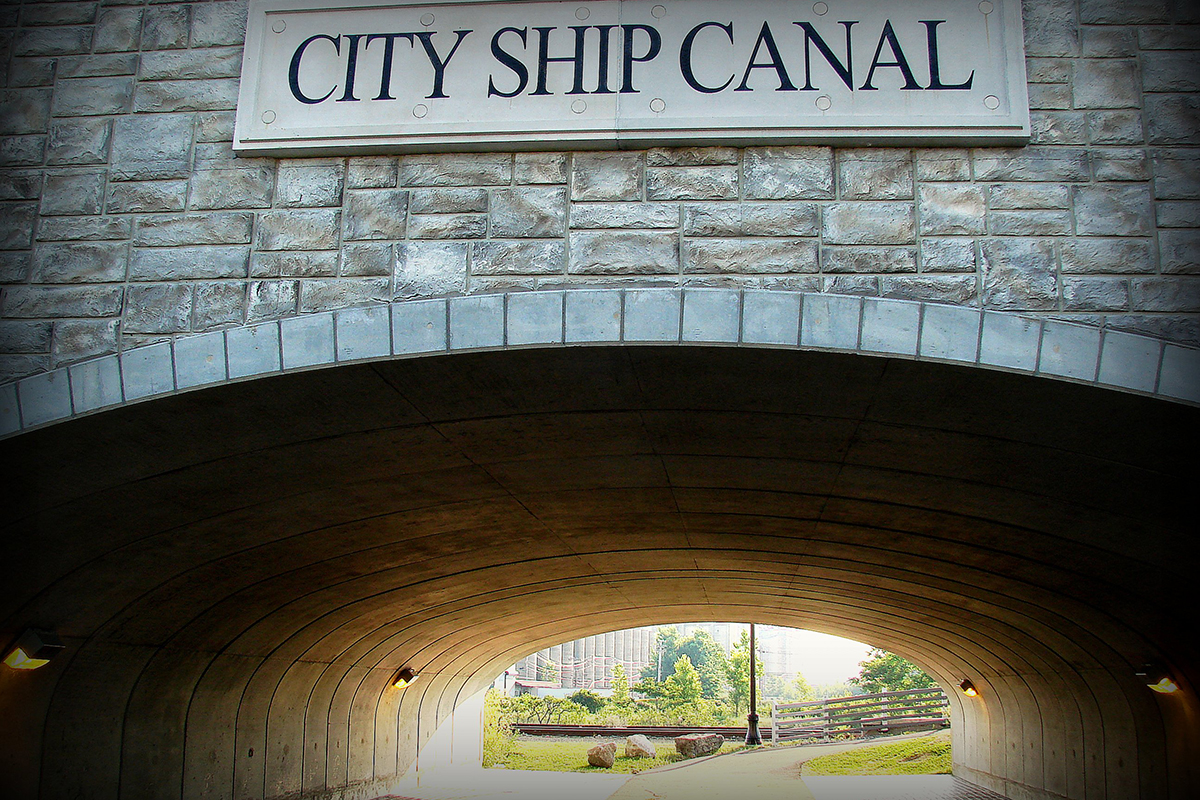 The design for the parkway transformed the separated access road to a true landscaped boulevard with a multi-use trail, and on-street parking. Bridges and skyway abutment walls were re-envisioned as gateways and expanded multi-modal access to the Outer Harbor.