TWMLA received a 2021 Merit Award for Research and Communication from the New York Upstate Chapter of the American Society of Landscape Architects for our work in the design and composition of the Niagara Gorge Signage.
We are delighted to have our work recognized for its role in communicating the diverse aspects and rich history of the Niagara Falls landscape. It was a pleasure to collaborate with our client, the New York State Office of Parks, Recreation and Historic Preservation, in the development of multi-themed interpretive signage, illustrative trailhead signs, and detailed wayfinding signs for the extensive network of trails within the Niagara River Gorge.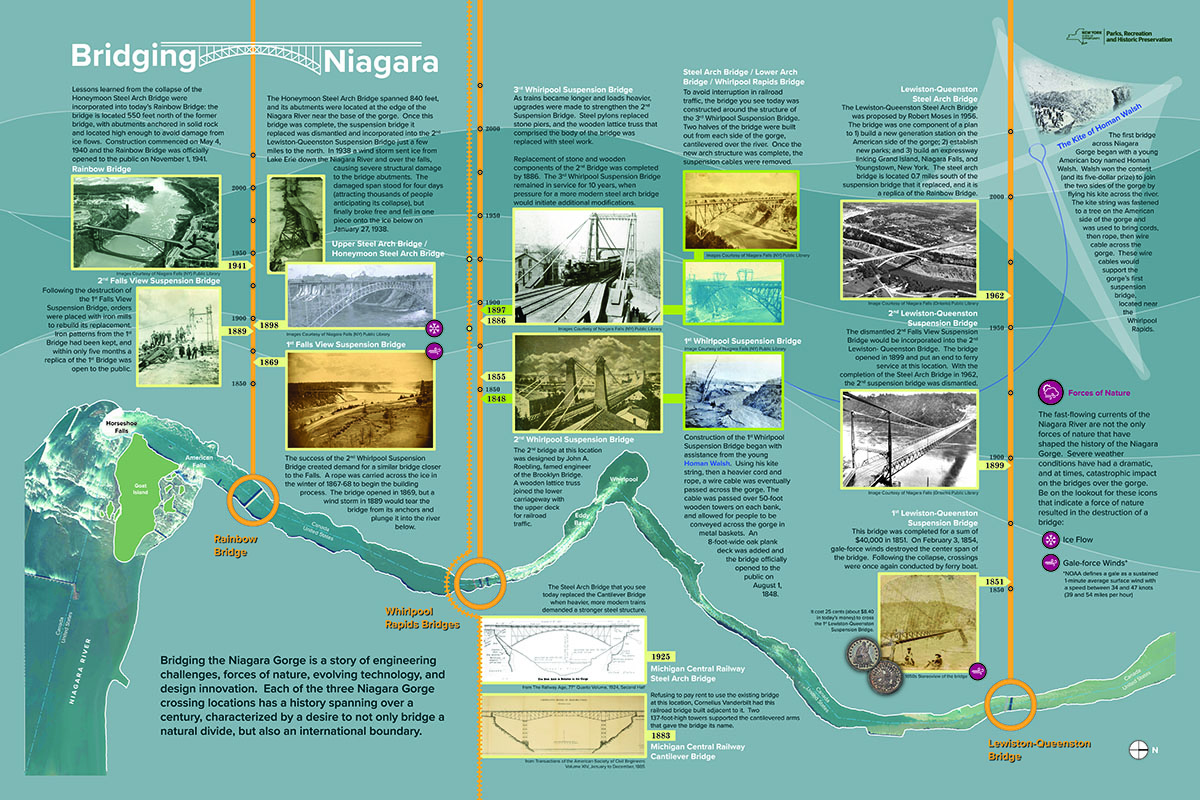 The Niagara Gorge Signage project coincides with the removal of the Robert Moses Parkway between Niagara Falls and Lewiston, which has enabled an expansion of greenspace and a new access between the city and the recreational opportunities within the Niagara River Gorge.  The signage project highlights themes that define this area's identity through new signage within the former Robert Moses Parkway corridor (now the Niagara Scenic Parkway) and within Whirlpool State Park, which overlooks the gorge downstream of the Falls.  Each sign is intended to offer the visitor experience a moment of discovery, and provide a contemporary lens to view this dynamic landscape.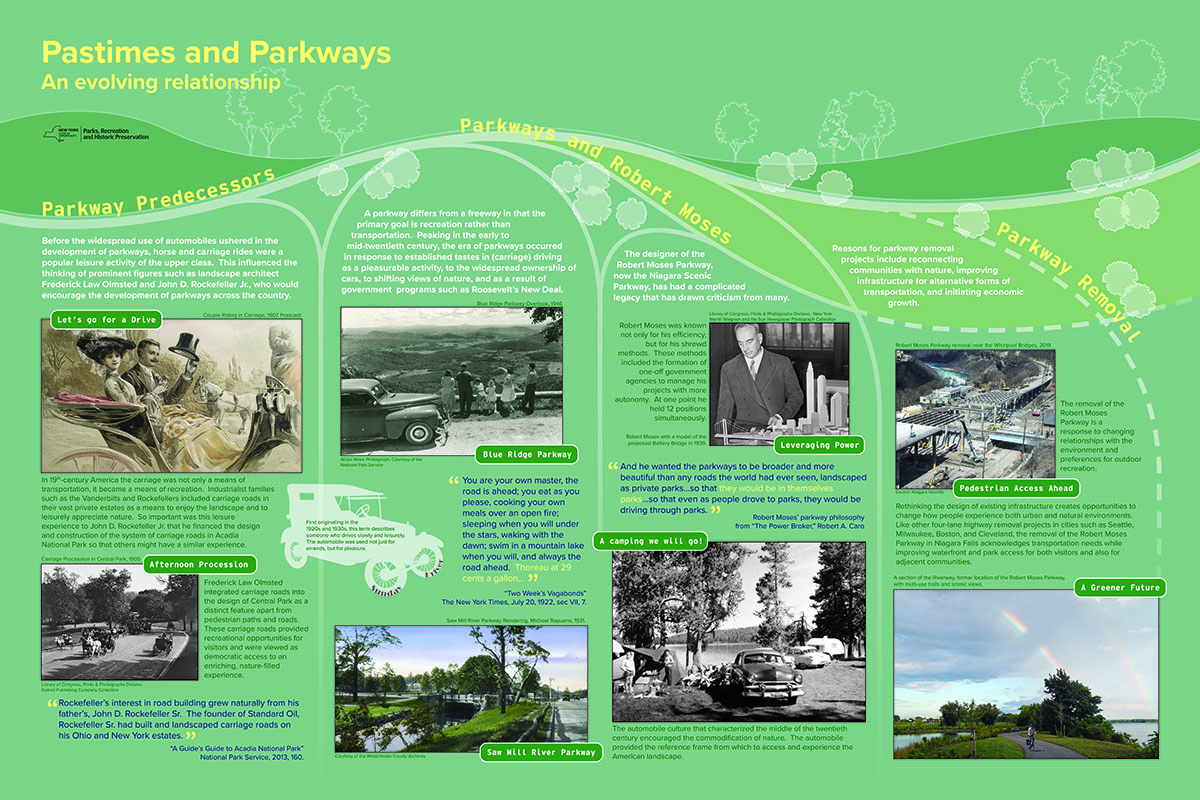 Nine new interpretive signs were commissioned by NYS Parks.  The interpretive focus of the four signs to be located in Whirlpool State Park is the natural processes that shaped the Niagara Gorge that is visible today.  The remaining five signs have been installed within the former Robert Moses Parkway corridor.  These signs present themes focusing on the contemporary history of parkways, the healthful benefits of greenspace, the place of the Niagara Falls within the pantheon of the earth's largest waterfalls, the engineering history and technological achievements of bridgebuilding across the gorge, and the heritage of visual arts within the Niagara Region.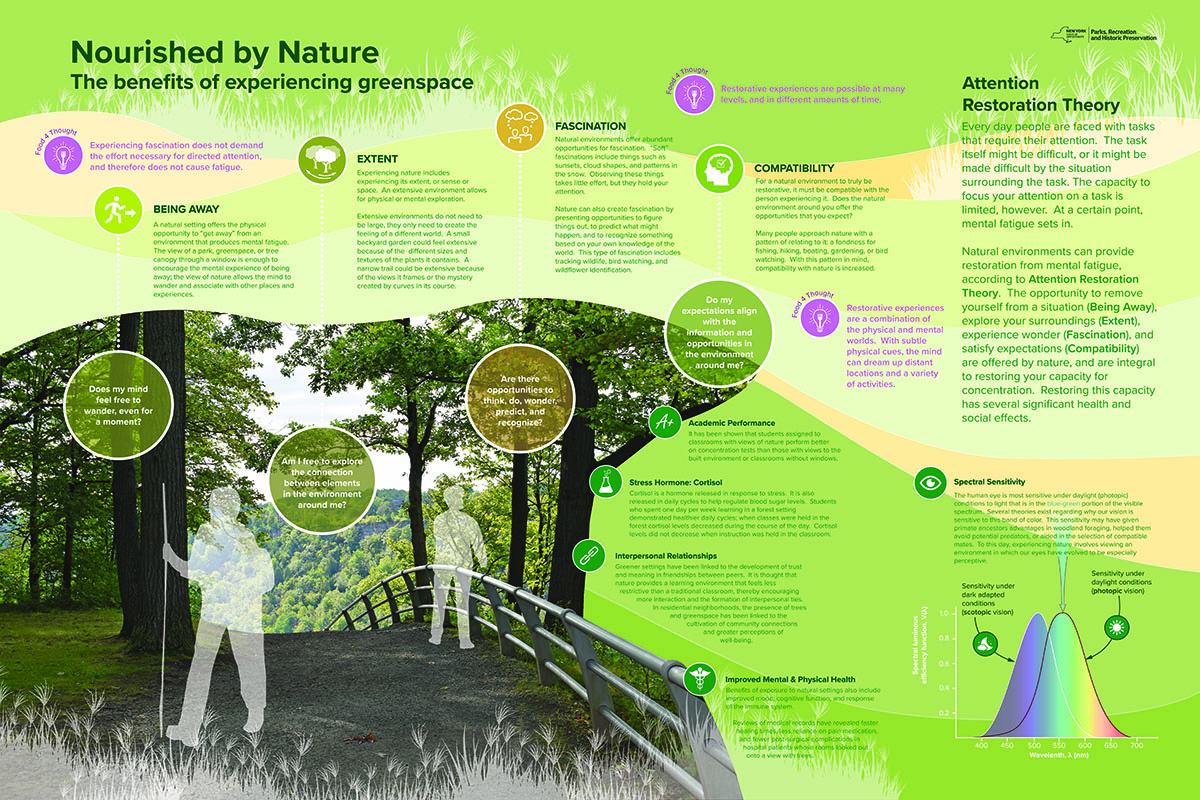 Trowbridge Wolf Michaels undertook research to support the content on each of the signs, curated primary source material, authored the text, and developed and executed the graphical layout through a collaborative and iterative process with NYS Parks.  TWMLA worked closely with the signage fabricator to produce the sign panels.