Onondaga Creek, like many urban waterways, became channelized, culverted and polluted over time. Today, the creek is invisible in many areas of the city of Syracuse, NY.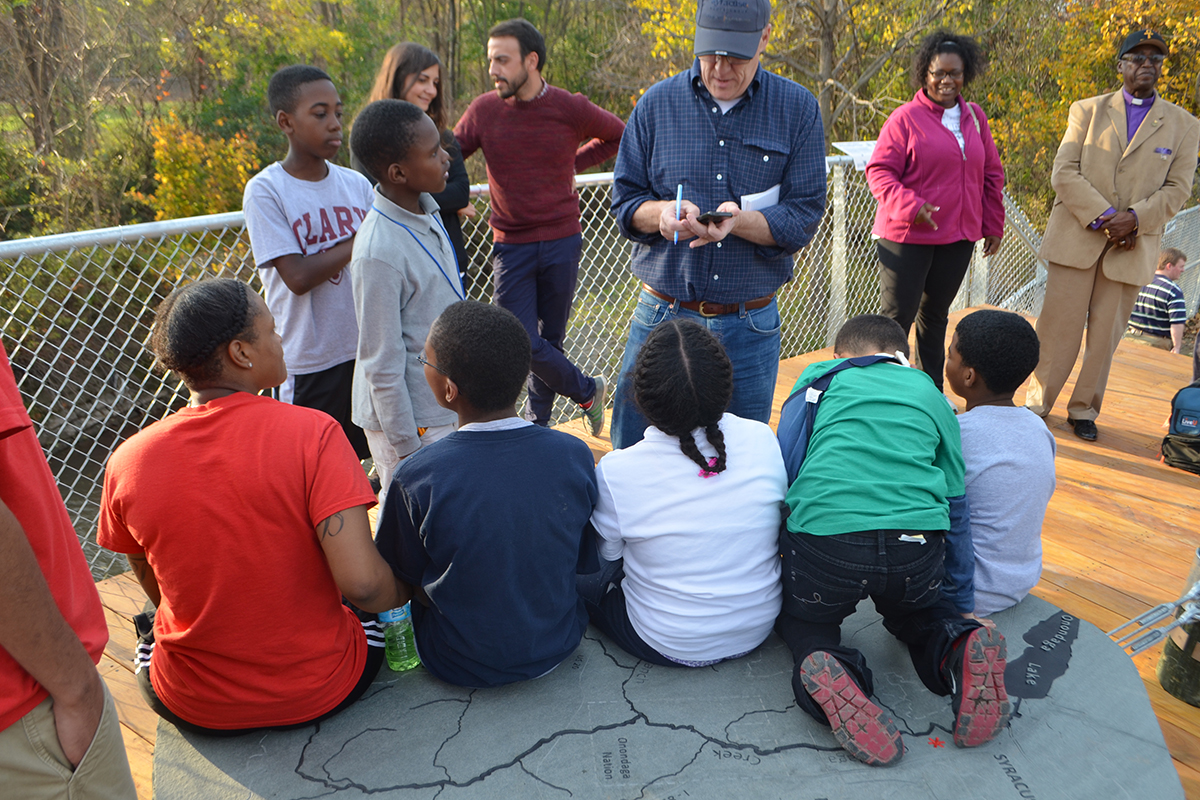 The Kirk Park Outdoor Classroom reveals the creek and creates an interactive space for residents to discover and celebrate the natural systems at work in their neighborhood.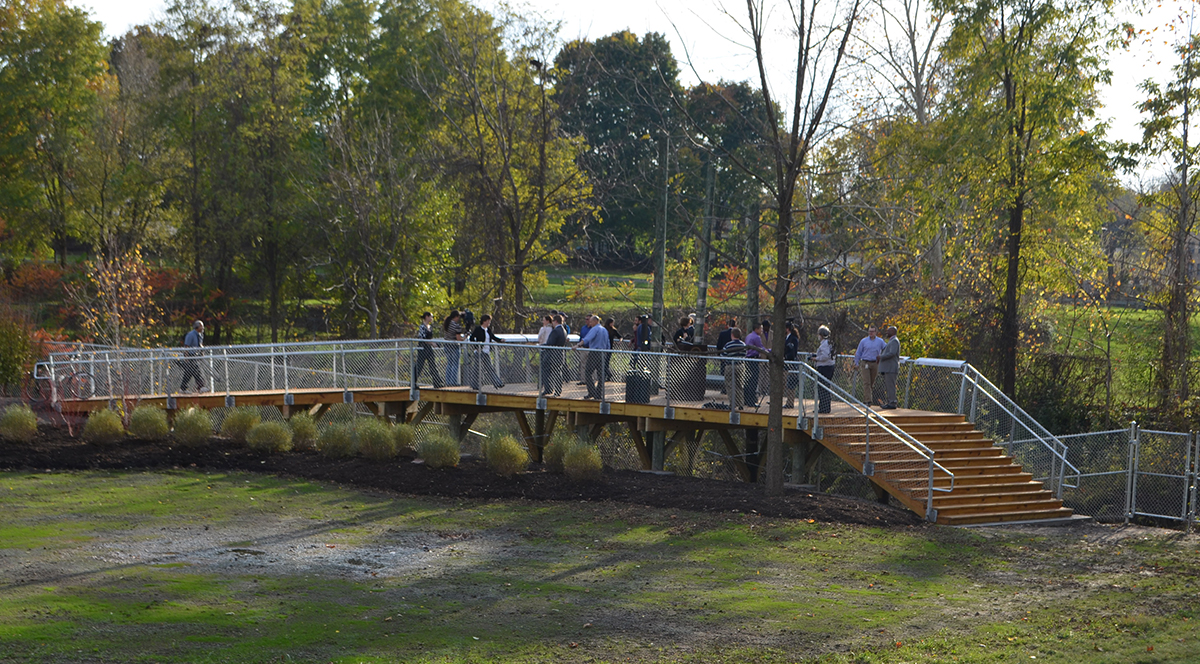 This outdoor classroom, constructed as part of the Onondaga Creek Local Waterfront Revitalization Plan being led by TWMLA, is focused around a raised deck that overlooks a newly cleared viewshed looking into the creek channel.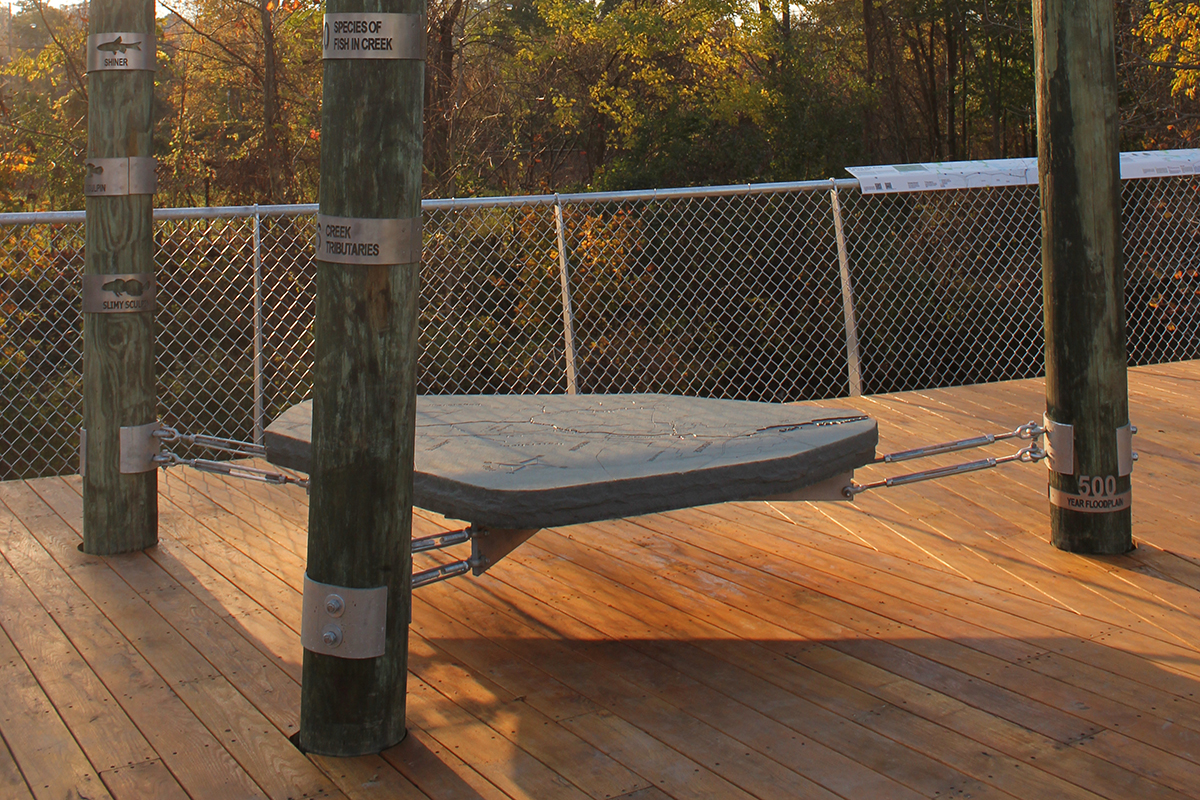 A unique bench constructed from local stone illustrates the Onondaga Creek Watershed and connections to other neighborhoods and communities along the length of the creek.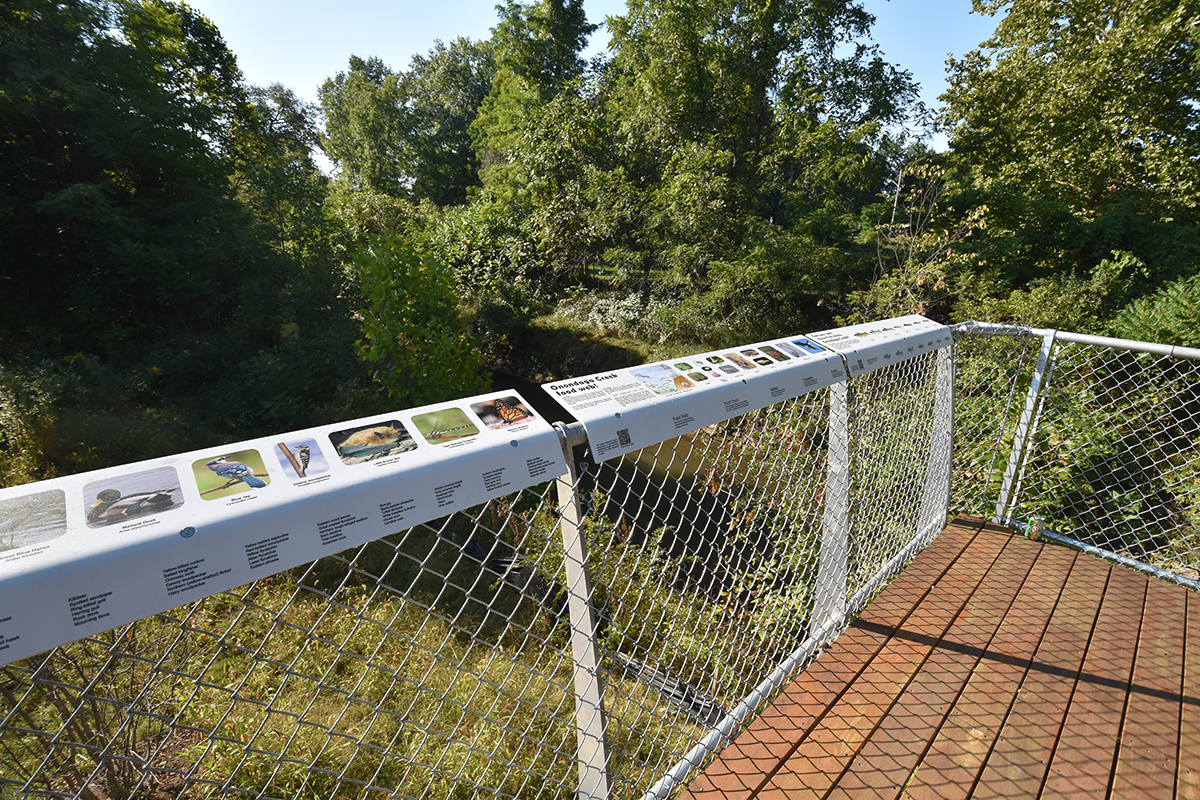 Unique details provide education and interpretation about the creek in a playful manner and immerse the visitor. Markers distributed around the deck are discovered throughout the classroom and communicate facts about flood levels, fish species, and significant facts about the creek.