The MMMB Patient Terrace provides patients and their families a moment to step outside and take respite.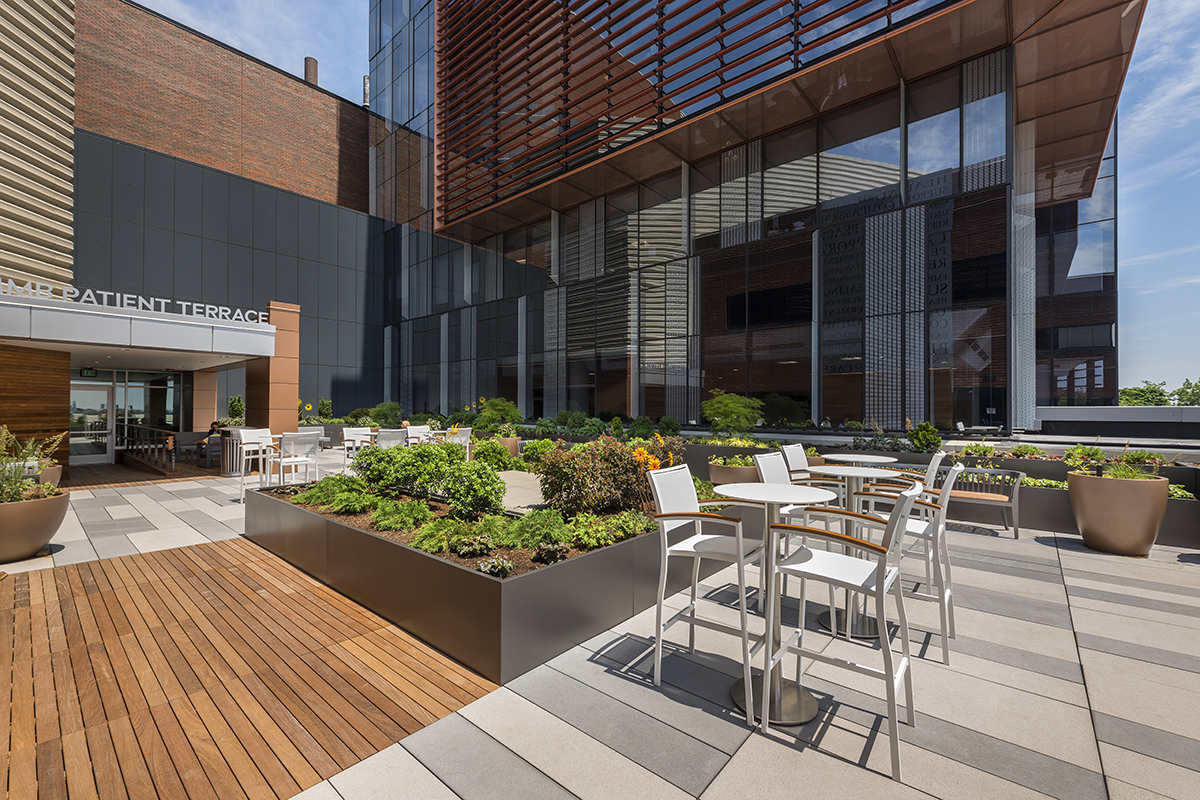 The 3,000 square foot roof terrace offers an uplifting space that unifies the architecture of the newly constructed state-of-the-art addition and the original hospital with a welcoming amenity for the hospital community.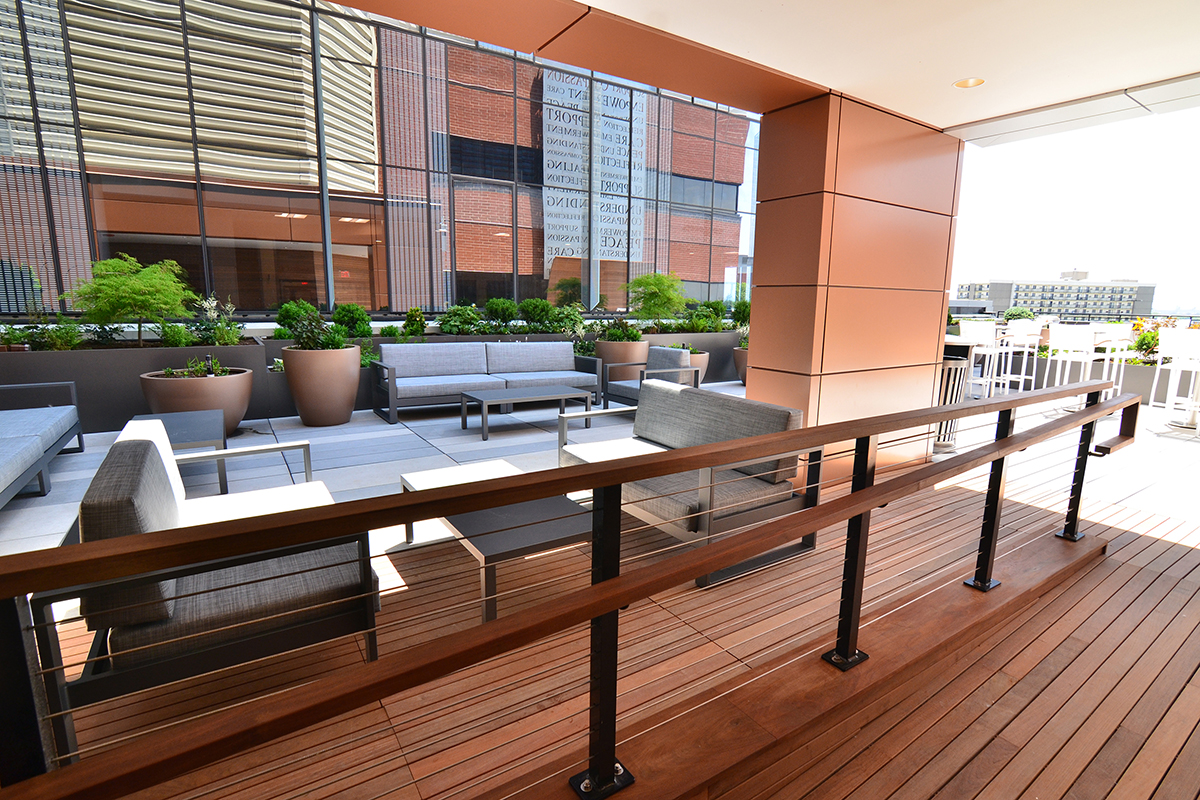 A gracious wood-clad entry leads visitors from the hospital interior to a series of intimately-sized outdoor garden rooms furnished with comfortable flexible seating to accommodate individuals and small groups.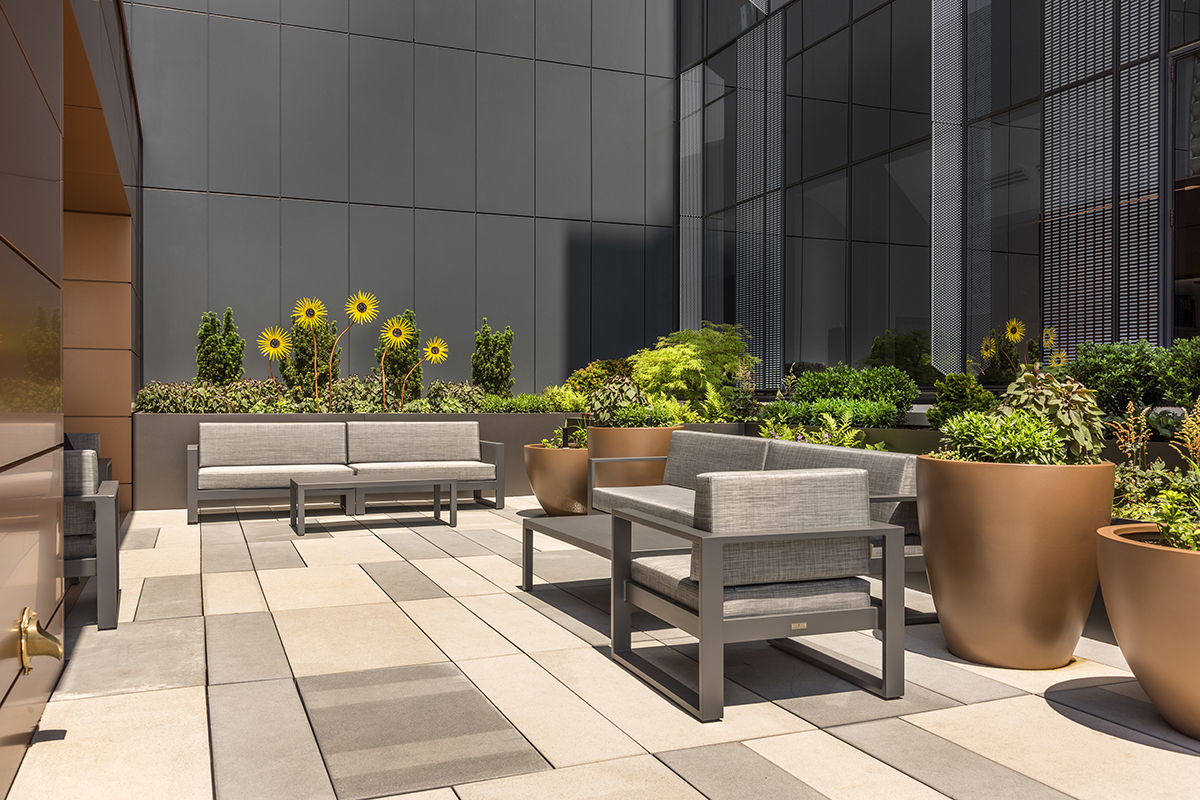 Blending harmoniously with the Scott Bieler Clinical Sciences Center, TWMLA envisioned a lush and tranquil garden, crafted with a high-quality material palette to underscore the garden's purpose as a comfortable environment for reflection.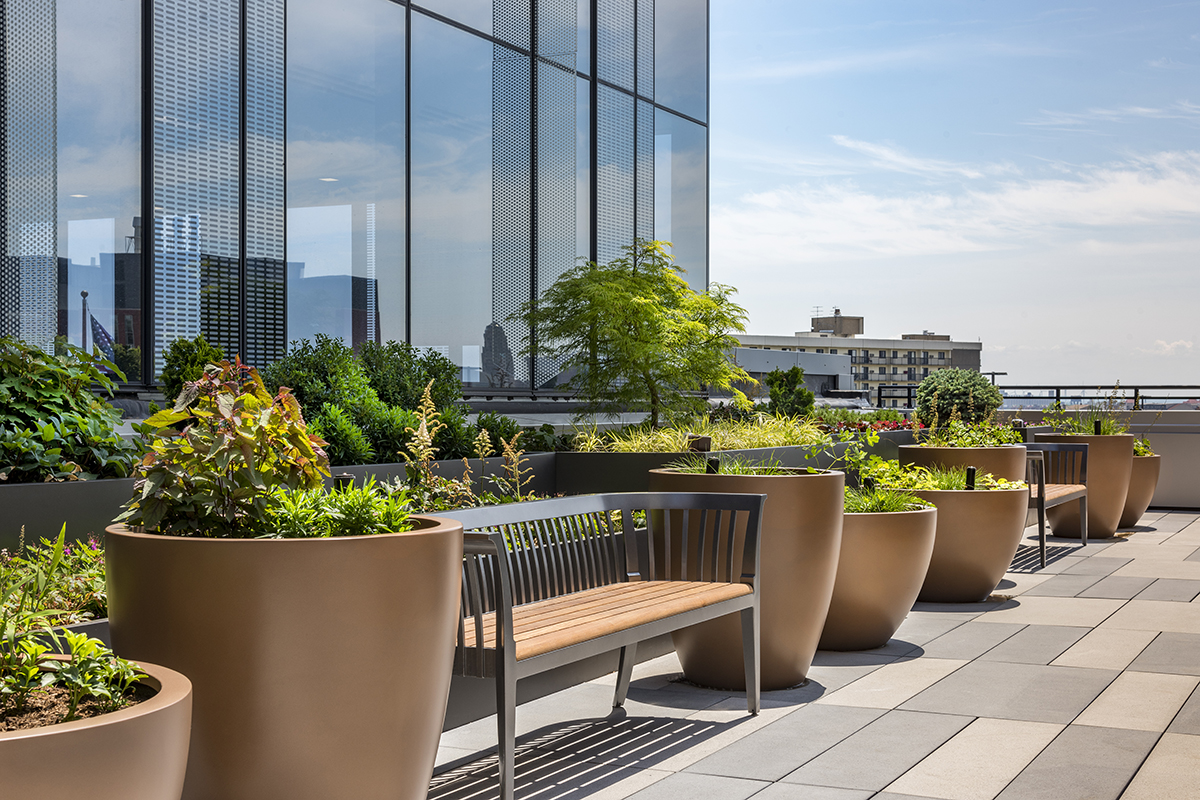 The peaceful garden incorporates the technical details necessary to execute the challenges of roof-specific design which include conditions such as waterproofing and drainage, load limitations, and drought.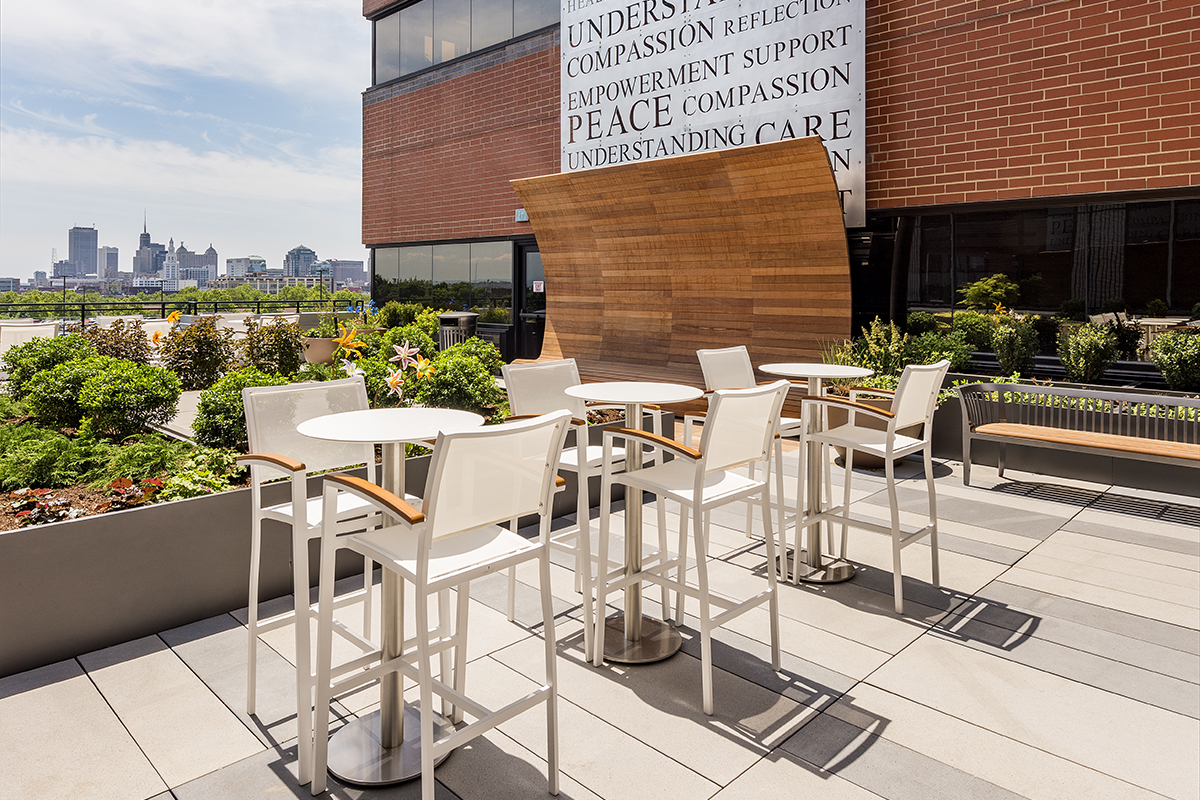 The garden's southern orientation floods the space with natural light and affords an outward view of the Buffalo Skyline. Inspirational fine art pieces are woven into the overall space ranging from a large sculptural wall to intricately crafted blown glass flowers, all intended to serve as uplifting focal points.