Trowbridge Wolf Michaels Landscape Architects prepared an overall site master plan and detailed design drawings for the Miller-Wood Residence.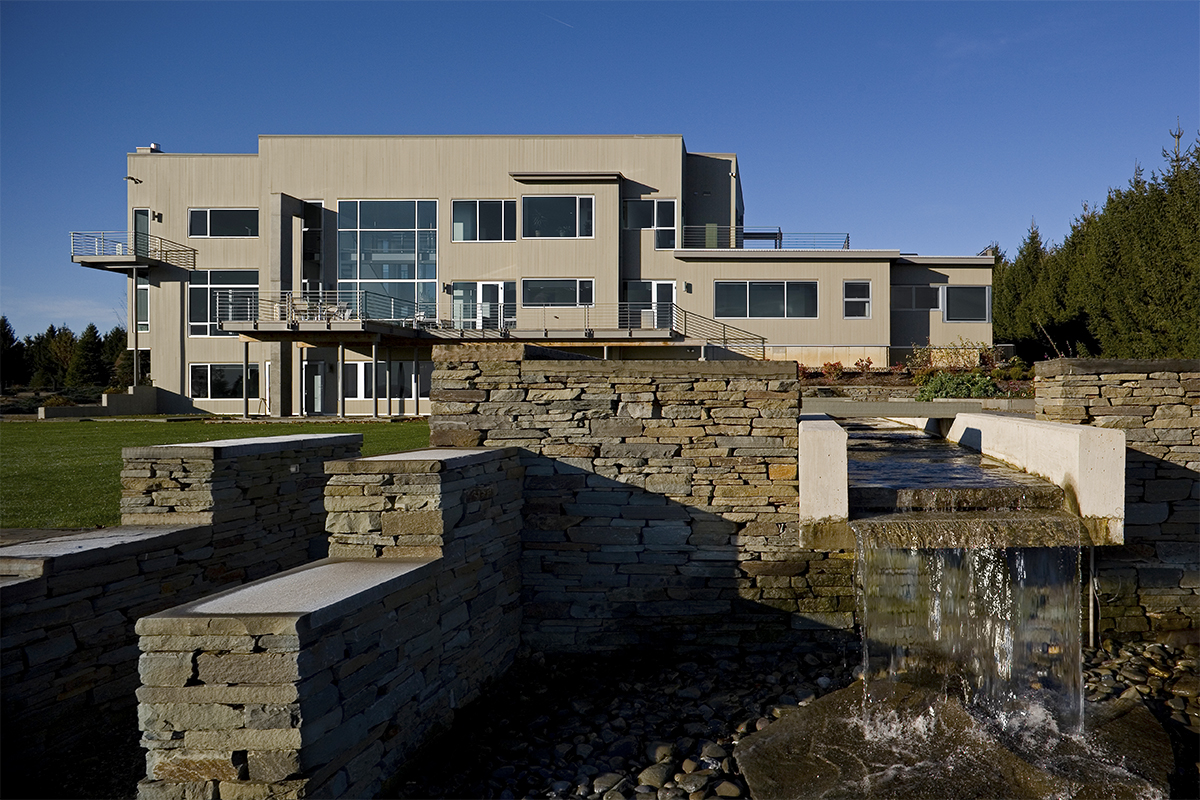 The contemporary vocabulary of the house has been extended into the garden through the bold use of stone walls and geometric planting beds. Native stone is used throughout the site for walkways, dining terraces and landscape edging.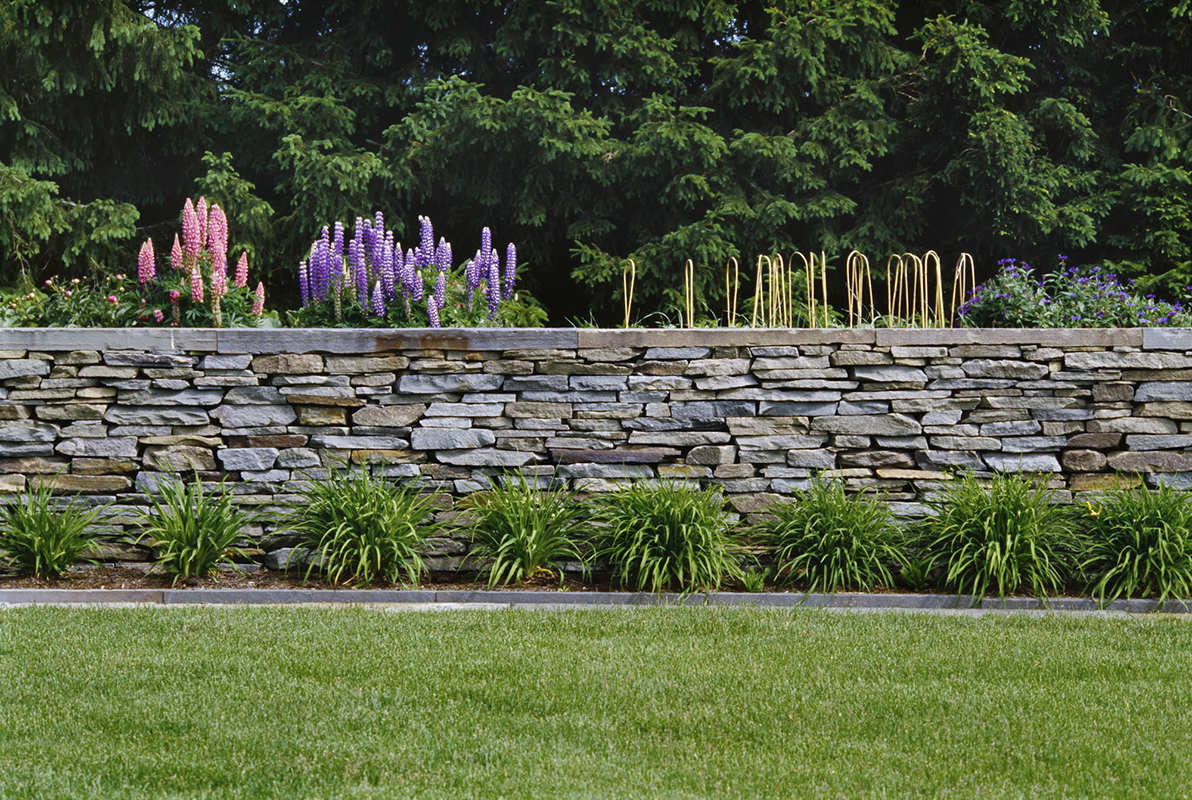 Stainless steel accents including a scupper for the water channel and stainless steel lighting are consistent with the modernist vocabulary.
TWMLA was the recipient of the 2009 Merit Award of Achievement by the New York Upstate Chapter of the American Society of Landscape Architects for the design of the Miller-Wood Residence.