June 15, Westchester, NY — Governor Andrew M. Cuomo today announced the opening of the 3.6-mile shared bicycle and pedestrian path on the Governor Mario M. Cuomo Bridge, providing an environmentally friendly new connection for families, runners, cyclists, walkers and commuters to travel between Westchester and Rockland counties. The path will open to the public at 2 p.m. today with safety protocols in place to limit the potential spread of COVID-19.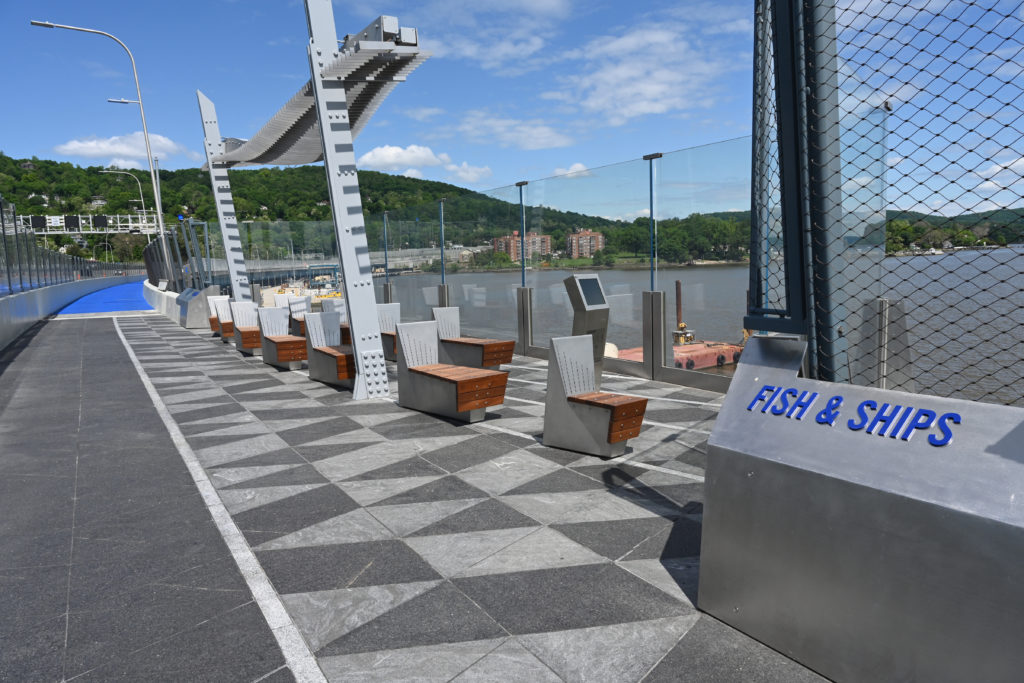 Governor Cuomo also announced the bridge will be lit blue this evening in honor of the late Governor Mario M. Cuomo's birthday.
"The new Governor Mario M. Cuomo Bridge is an iconic gateway to the Hudson Valley and a statewide landmark that celebrates the spirit of New York," Governor Cuomo said. "The addition of this state-of-the-art bike and pedestrian path will provide New Yorkers and tourists alike with more ways to cross the river, as well as updated amenities and a unique, interactive experience to enjoy while taking in the scenic views of the Hudson River Valley."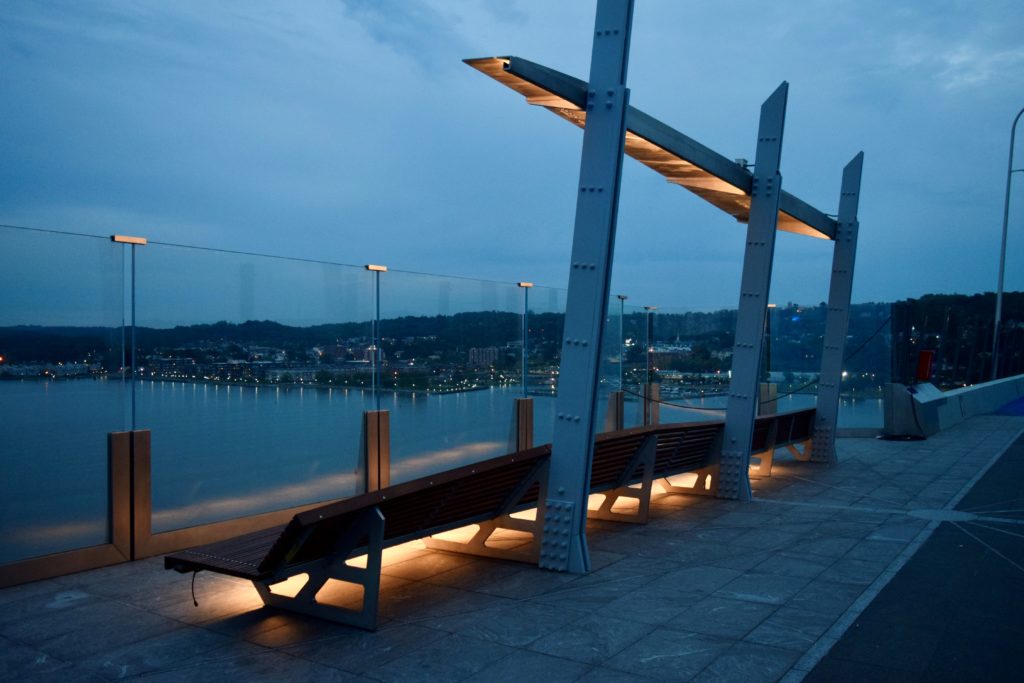 With its signature blue overlay, the 12-foot wide shared use path extends from its Westchester Landing in the Village of Tarrytown, across one of the widest points of the Hudson River, to its Rockland Landing in the Village of South Nyack. Located on the northern side of the Governor Mario M. Cuomo Bridge's westbound span, the path features six scenic overlooks, digital kiosks, interpretive signage and public art. Visitor parking, restrooms, bicycle repair stations and other amenities, along with connectivity to local bicycle and pedestrian networks, are available at both landings.
Read on at the NY State news portal…
TWMLA provided landscape architectural services to the NY State Thruway Authority from design through construction for the Shared Use Path, overlooks, landings and regional trail connections spanning the entire scope of the project.  Through this nearly decade long project we have been very grateful to work with outstanding administrators, design colleagues and builders dedicated to this mission.