TWMLA was selected to develop a concept plan for the proposed Shared Use Path (SUP) that will be constructed as part of the new Tappan Zee Bridge over the Hudson River.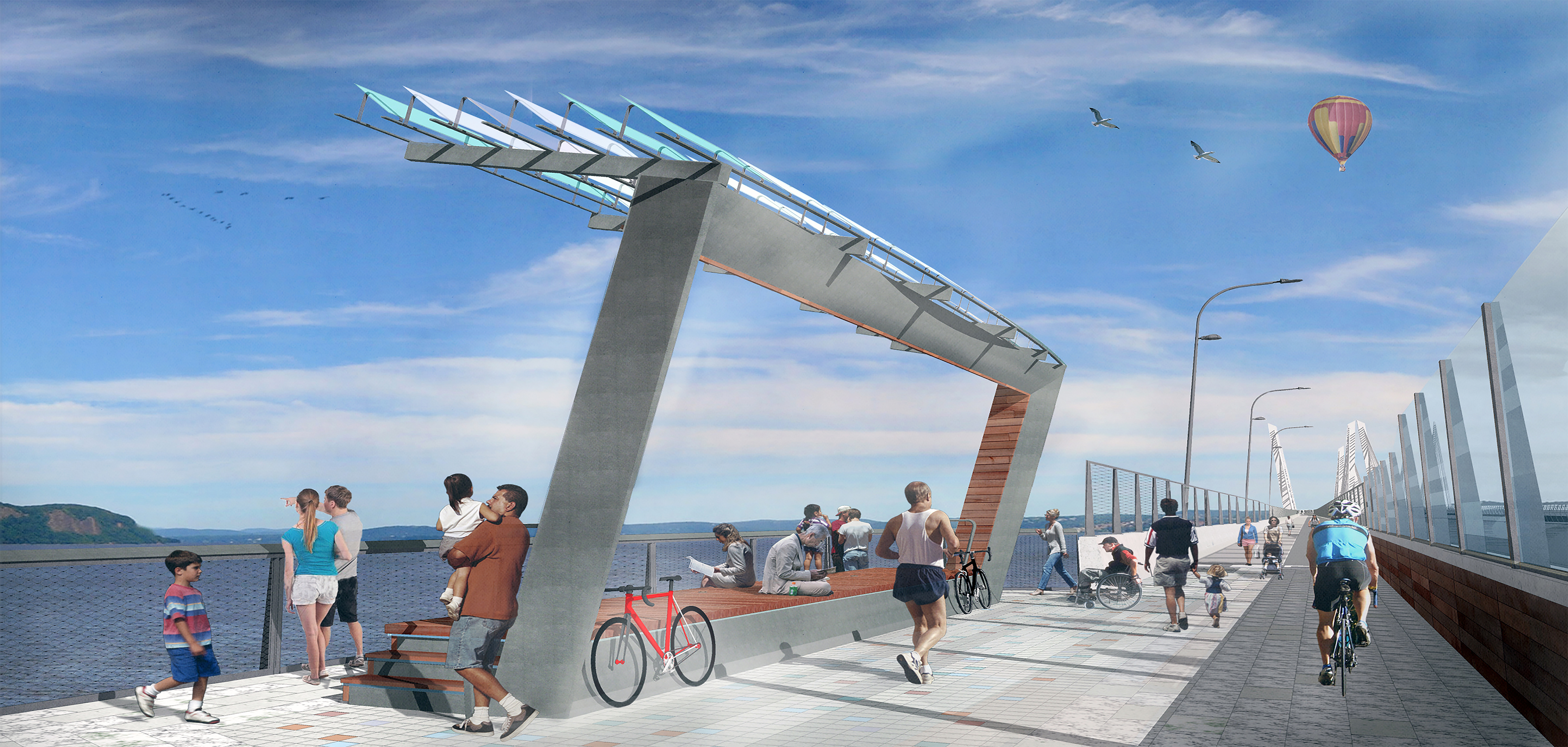 Each overlook includes a unique artistic bench and shade structure inspired by an aspect of the Hudson River's rich cultural, historical, and ecological context. Taking inspiration from the Hudson River Painters, "Painter's Point" incorporates a large picture frame that will serve as a shade structure and informal stage, as well as framing the view.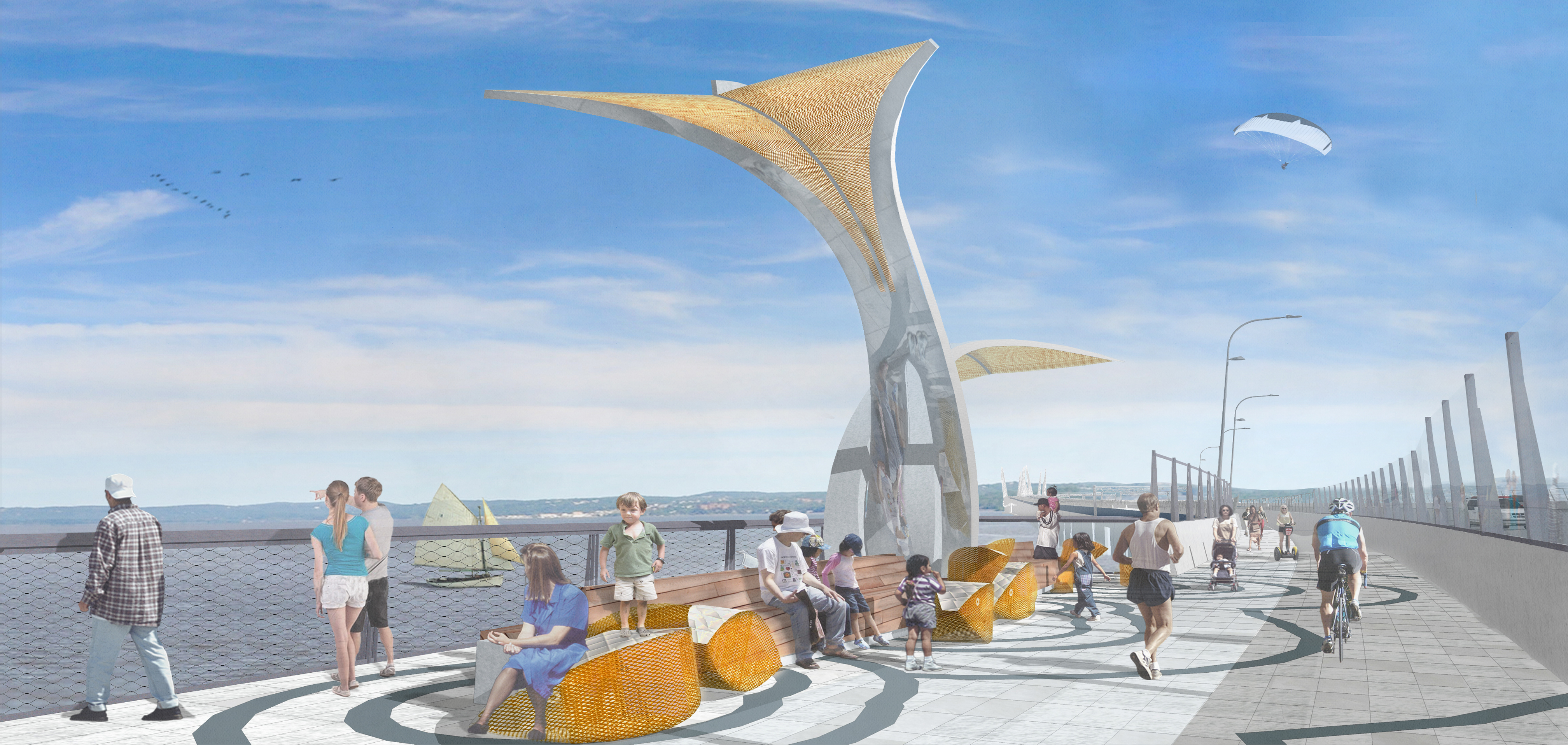 The overlook themed "Fish and Ships" is inspired by the fishing and boat building industries.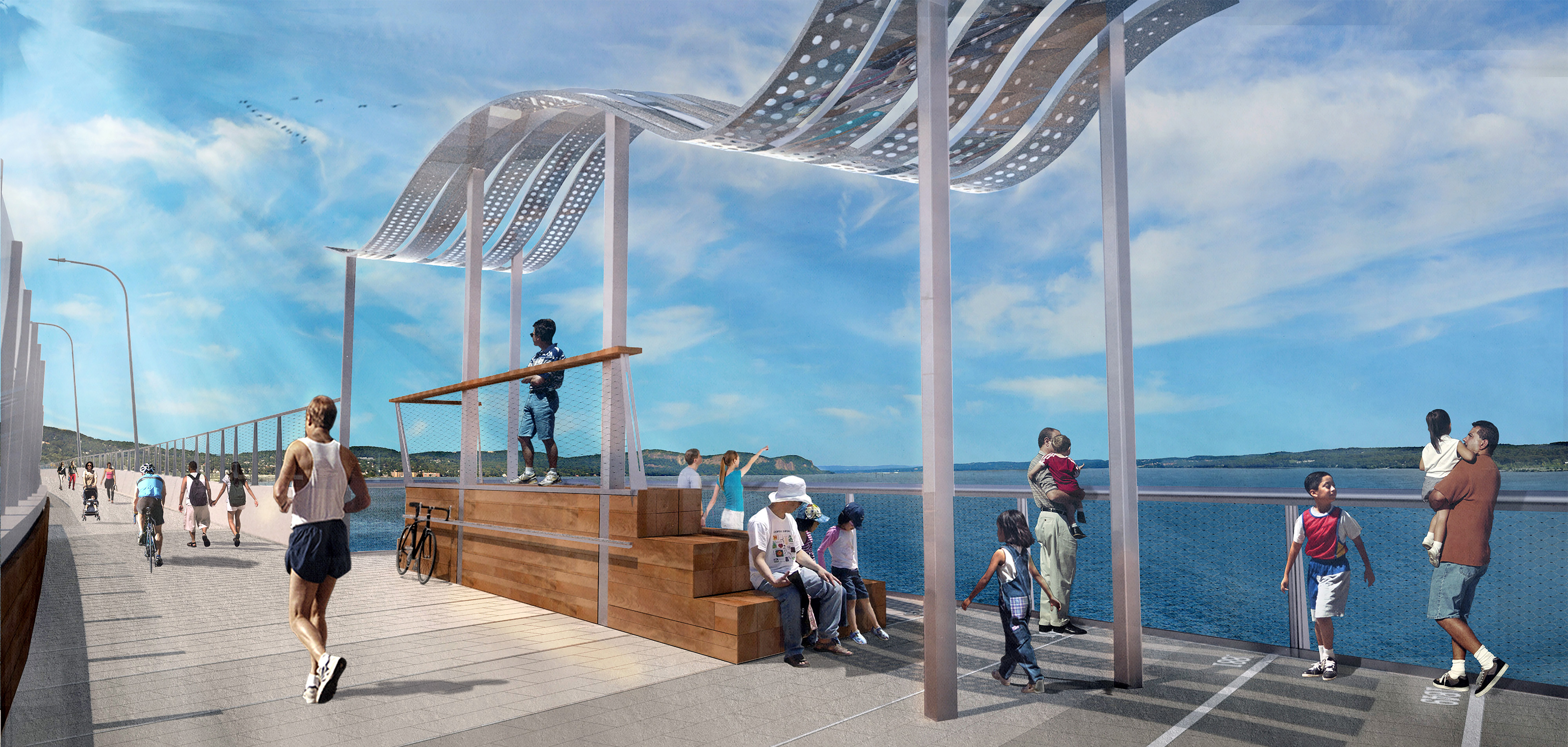 "Tides of Tarrytown" overlook interprets the historical evolution of this community and its relation to the Hudson River.